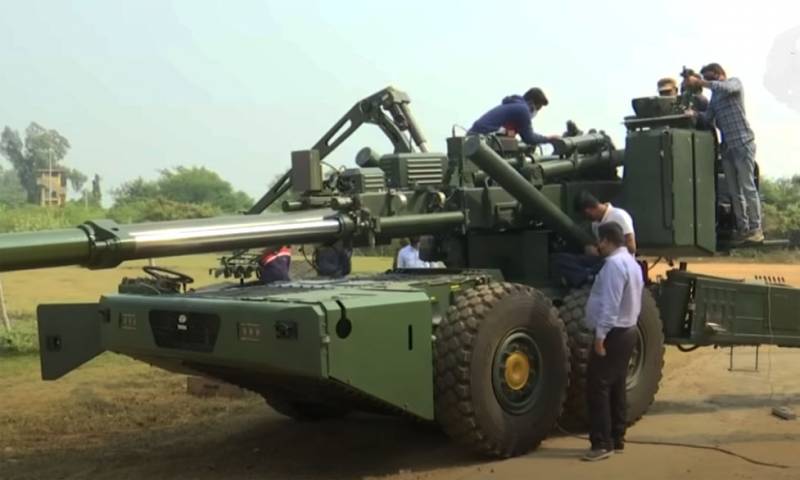 The Indian army comments on the situation with the need to update the composition of the artillery of the country's armed forces. It is reported that the Indian army resumes testing an updated artillery installation of its own design with a firing range of up to 48 km. This is the latest version of the ATAGS self-propelled howitzer. Such howitzers can be transported on a trailer, or they can move at low speed "independently" - with the help of an operator who is in an open area to control equipment.
An officer of one of the artillery formations of the Indian Armed Forces:
We have not been purchasing towed guns for 10 years - since 2010. Moreover, our army needs long-range artillery means, unpretentious in use. Those that, among other things, could be delivered to hard-to-reach areas.
The Indian Defense Development Organization (DRDO) notes that if, during the tests, the new 155-mm gun confirms the characteristics, including the parameters for the range and "survivability" of the barrel, then the army can purchase more than 1,5 thousand of such artillery installations. The Ministry of Defense is ready to allocate an incredible $ 3,4 billion for such an acquisition. Thus, it turns out that the cost of one such gun for the military budget of India will be more than $ 2,1 million.
The Indian press, commenting on these rates, indicates that it is expensive even for long-range guns.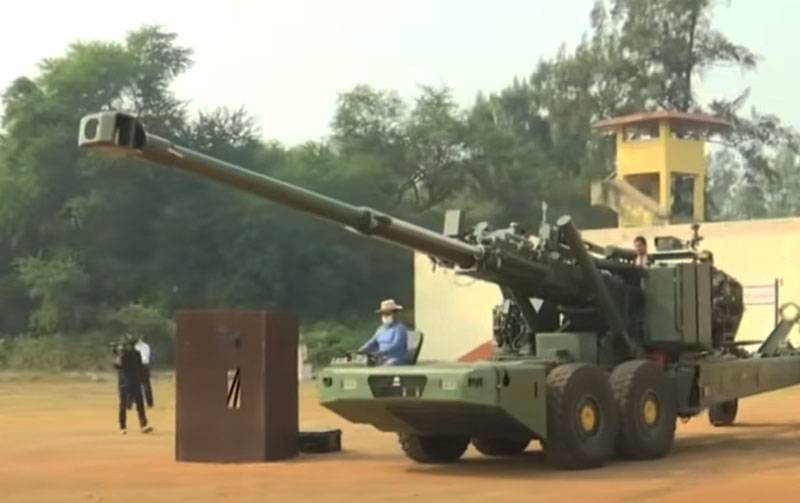 Earlier, the Indian armed forces planned to purchase upgraded versions of Israeli towed howitzers. However, then they decided to follow the path of implementing the Do in India program. As a result, it turned out that own production will cost, to put it mildly, not as cheaply as originally planned. But the manufacturer of 155mm Indian guns believes that this is an adequate price for "such an effective
weapons
».
The problem is that the manufacturer has had quality problems so far. Previously, a variant of the ATAGS howitzer has already been tested in India. The last test before resumption was carried out in September 2020 at the Pokhran test site. Then everything ended unsuccessfully. The barrel of the howitzer exploded and four servicemen were injured.
It is alleged that the long-range guns were being finalized for several months. Attention is drawn to the conclusion of the commission:
With a high degree of probability, defective ammunition became the cause of the barrel rupture. There were no problems with the quality of the barrel.
The updated version of ATAGS is claimed to be the world's first configured with "all-electric drive technology:
It will provide reliable and maintenance-free operation over a long period of time.