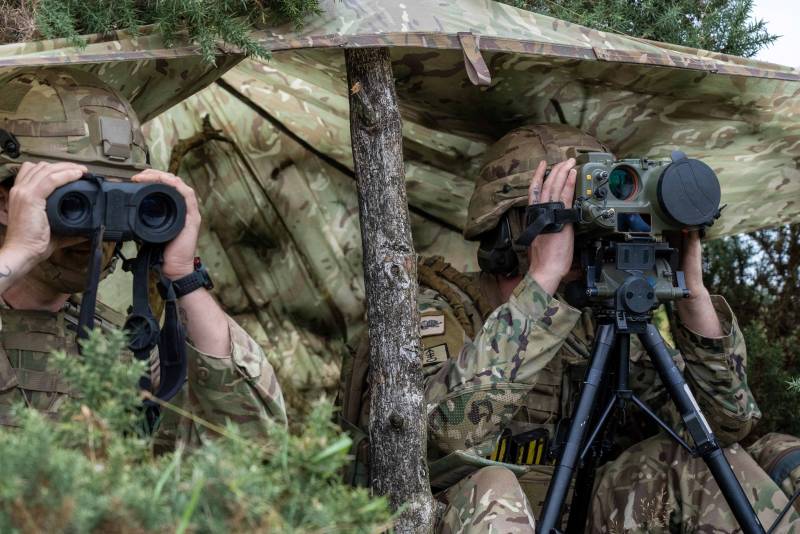 The British press published an interview with the Chief of the General Staff of the United Kingdom's troops, General Nick Carter. A conversation with the general was published on the pages of the newspaper The Times and is devoted primarily to the desire of Great Britain to improve its armed forces, to increase their effectiveness.
According to Nick Carter, he is ready to make every effort to increase the combat capability of the British army, in order to make it capable of responding to modern challenges.
The author of the material tells how, in the office of the Chief of the General Staff, he noticed a map with the inscription "View from Moscow". At the same time, the Times material stated that if 2014 "few people remembered Russia, now it is perceived as an acute threat". Noteworthy is the epithet in Britain given to modern China - a "chronic threat" to the interests of the United Kingdom and its allies.
The article says that in the near future, General Nick Carter will make a report in which he will outline all the threats to the UK and how the British Royal Armed Forces plans to counter these threats.
From the article:
Critical decisions in this regard are to be made within the next three months.
At the same time, the key change is a significant increase in the volume of the military budget of the United Kingdom. Under the need to counter the "acute threat" in the form of Russia and the "chronic threat" in the form of China, the British government is going to increase the expenditure side of the military budget by 24 billion pounds at once - within a 4-year period. This is the maximum increase in the budget of the British military department in fact since the end of the Cold War.
At the same time, the chief of the British General Staff said that "funding needs to be increased, since many NATO partners ignore the clause of the charter on the need to finance the army at the level of at least 2 percent of GDP."