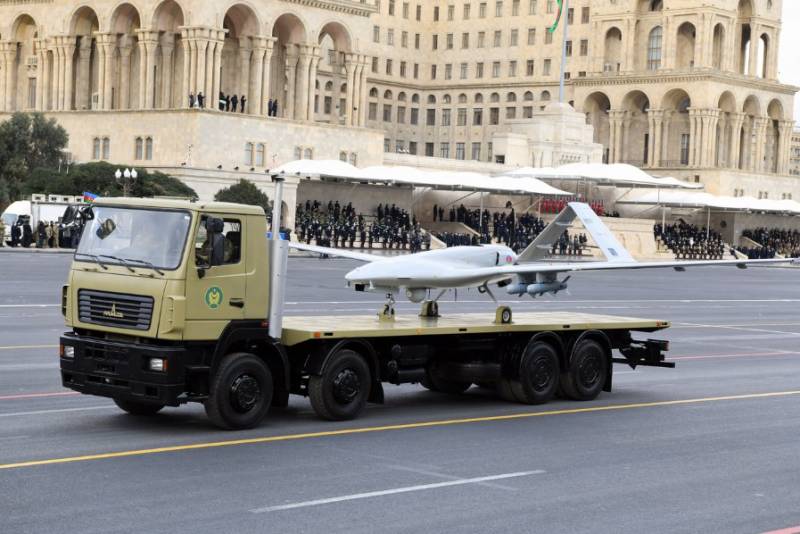 The number of the Bayraktar UAVs delivered by Turkey, including abroad, has become known to the wider world community.
According to the data provided to the Turkish edition of RaillyNews by the technical director of the company engaged in the production of UAVs, a total of 154 drones have been delivered to customers.
He said that the company supplies Bayraktar TB2 drones to the Turkish army and security forces, as well as to three other countries - Azerbaijan, Qatar and Ukraine. Their total number is 154 vehicles, of which more than 120 are now in service.
The total flight time of Bayraktar TB2 since 2014 was about 280 thousand hours. At the same time, according to a company representative, more than 80 percent of their flights in combat conditions were successful.
In addition, Baykar Defense supplied approximately 228 small UAVs to the Turkish military and security forces, the total flight time of which exceeded 100 thousand hours.
The company also announced that it has already developed a more advanced version of the UAV - Bayraktar TB2S. It uses the SATCOM satellite communication system to control the device. Thus, for this model, there are no restrictions on the range of use.
The use of Bayraktar TB2 drones played an important role in the victory of Baku over the Armenian forces during the Karabakh war. Now the manufacturer expects a significant increase in demand for these devices abroad. But there is one problem - anti-Turkish sanctions, including an embargo on the supply of components for Turkish companies in the military-industrial complex.