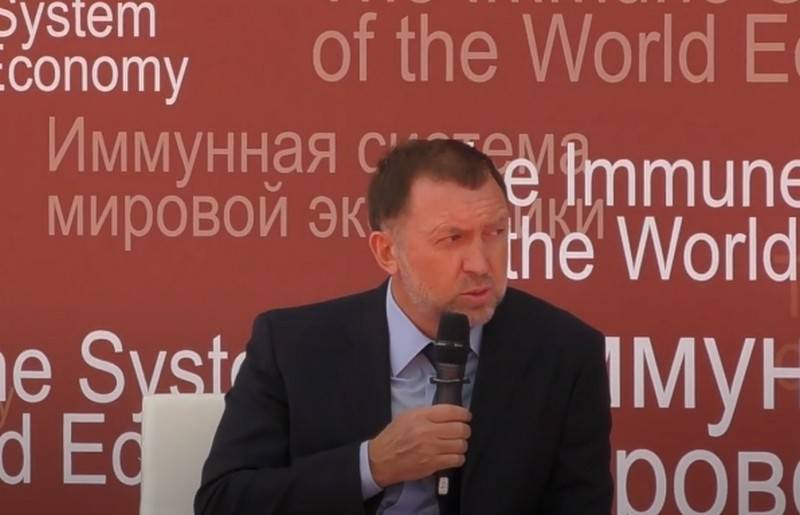 Russian businessman Oleg Deripaska announced the need for criminal punishment against persons who "provoke" sanctions against Russian citizens and companies. According to him, such actions are comparable to high treason. He wrote about this in his Telegram channel.
According to the businessman, it is necessary to amend the Russian Criminal Code by adding an article to it, providing for criminal liability for "provoking" sanctions. And the action itself equates to high treason.
The actions of those citizens who, directly or indirectly, these sanctions against Russian individuals or legal entities provoke, probably, it is quite logical to qualify as treason to the motherland, with the corresponding criminal consequences
- he said.
Deripaska stressed that the sanctions are
weapons
"hybrid war" and no better than "bombing Russian cities or direct attacks on the borders." He is convinced that the imposed restrictions sometimes cause even greater damage to the civilian population than the listed military actions.
Although the businessman does not name a single name, it can be assumed that the publication hints at potential traitor Alexei Navalny, who, while in Germany, called on Western countries to impose sanctions against Russia.
For our part, we note that Deripaska's proposal is not new, this idea was repeatedly discussed in the State Duma, even a punishment of imprisonment for up to 3 years was proposed for those who incited the imposition of sanctions against Russia. However, to date, no decision has been made on this issue.