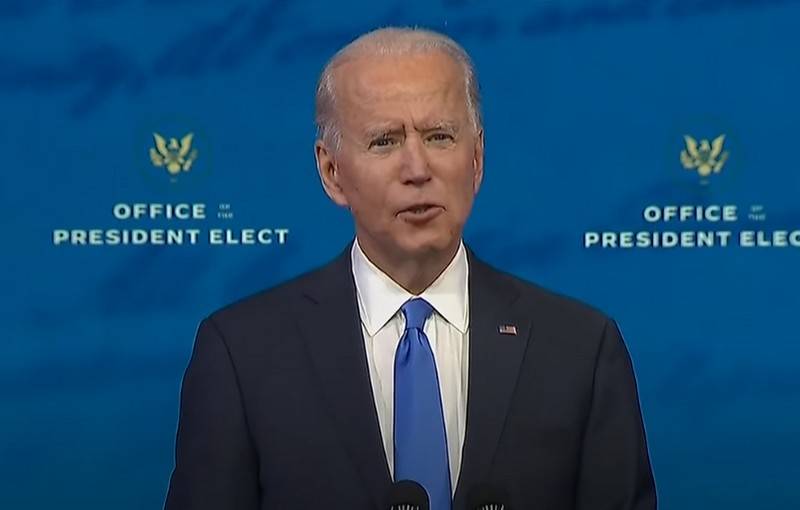 New US President Joe Biden intends to impose new sanctions against Russia due to hacker attacks attributed to Moscow against US government departments. This measure is currently under discussion by Biden's team. This is reported by Reuters, citing a knowledgeable source.
Biden's team intends to punish Russia for alleged cyber attacks by Russian hackers. In response, both the introduction of economic sanctions and the conduct of "cyber hacks" are being discussed. At the same time, Biden's team fears an escalation of the conflict between the United States and Russia due to the planned retaliatory measures.
The response must be strong enough to create large economic, financial and technological losses for criminals, but at the same time avoid an escalation of the conflict between the two nuclear powers - enemies since the Cold War.
- said the source.
However, as the newspaper writes, so far all the discussions are theoretical, since Biden and his team have not yet begun full-fledged work and have not received access to all the information. Only after receiving all available information will the next steps in response to cyberattacks be clarified.
In turn, the still incumbent President of the United States, Donald Trump, said that the scale of the cyberattacks that occurred was significantly exaggerated due to the fault of the media. Trump also disagrees that it is "hackers from Moscow" who are behind the attacks, according to him, Chinese hackers may also be involved.
Recall that the American media accused Moscow of involvement in cyber attacks on the Treasury and the US National Telecommunications and Information Administration. In Russia, the charges are denied.