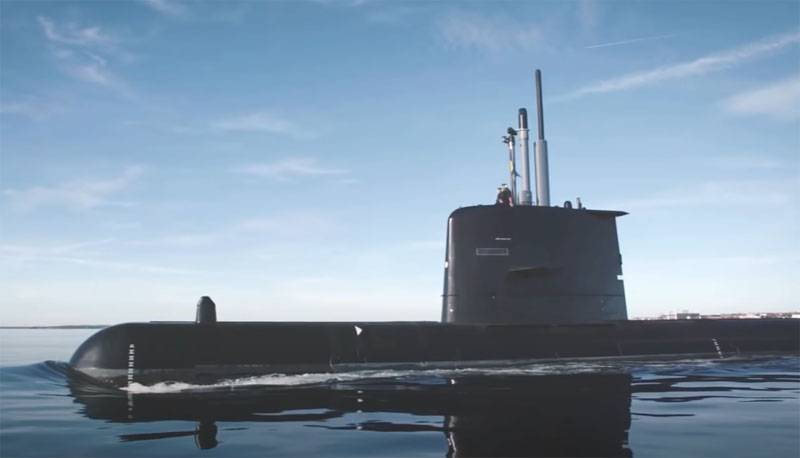 A few days ago, the Swedish parliament adopted a new security strategy, in which the need to increase the composition of the underwater
fleet
countries. Let us remind that the new strategy, which was approved by the Swedish parliamentarians, is connected with the statements of the representatives of the military department about "threats emanating from the Russian side." The Swedish Minister of Defense not so long ago said at all that the likelihood of an armed conflict in the region cannot be ruled out.
It is noteworthy that the new Swedish security strategy is being discussed very actively in Poland. In particular, it is said that if Sweden is going to increase the numerical strength of its submarine fleet, then Poland loses the chances of receiving Swedish second-hand (used "used" - operation) submarines:
The new strategy for the development of the Swedish submarine fleet may leave us without their submarines.
Here we need to specify what the new security strategy of the Swedish kingdom consists of. The document says that in the period until 2025, the number of military personnel is planned to increase from 60 thousand to 90 thousand people. At the same time, the renewed conscription will be doubled - from 4 thousand to 8 thousand per year. Military spending will rise to 1,5% of GDP. It is planned to modernize five Visby class corvettes and form a new airborne battalion.
It is proposed to keep the submarine squadron with an increase in the number of submarines from four to five. Maintenance of the Gotland-class submarine is planned. Two new Blekinge class submarines will replace the Södermanland class submarine.
Used submarines will not be withdrawn from the Swedish Navy until they are replaced by new ones, and some will remain in the fleet after receiving new submarines.
Poland was counting on submarines used by the Swedish Navy, which is why the recently adopted document indicating the development of the Swedish submarine forces upsets the Polish Ministry of Defense and military experts.