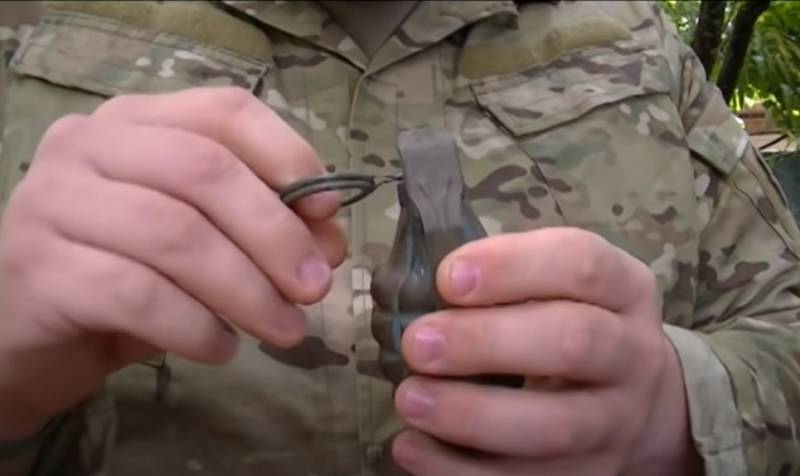 A new video, filmed at one of the training grounds of the Chinese troops, has hit the Internet space. It captures an unsuccessful grenade throw. At the same time, it was possible to avoid the grave consequences of a mistake made by the recruit, thanks to the instructor's lightning-fast reaction.
The incident allegedly took place in Zhangjiakou City during the training of the Chinese People's Armed Police. When throwing a grenade, due to the low flight altitude, it bounced off the parapet and fell right under the feet of the instructor officer and the recruit. The officer grabbed his ward and with him jumped over the masonry with protective bags, which saved both soldiers from the explosion that followed a split second later.
It should be noted that videos showing similar incidents in the Chinese troops appear quite often on the Web.
There are also women, whose manner of throwing grenades makes one think about the level of preliminary training in the PLA. The abundant amount of materials with incidents, most likely, is associated with the widespread video recording on Chinese landfills.
It is possible that video recordings play an important motivating role for Chinese instructors, since all their actions are recorded for subsequent possible proceedings.