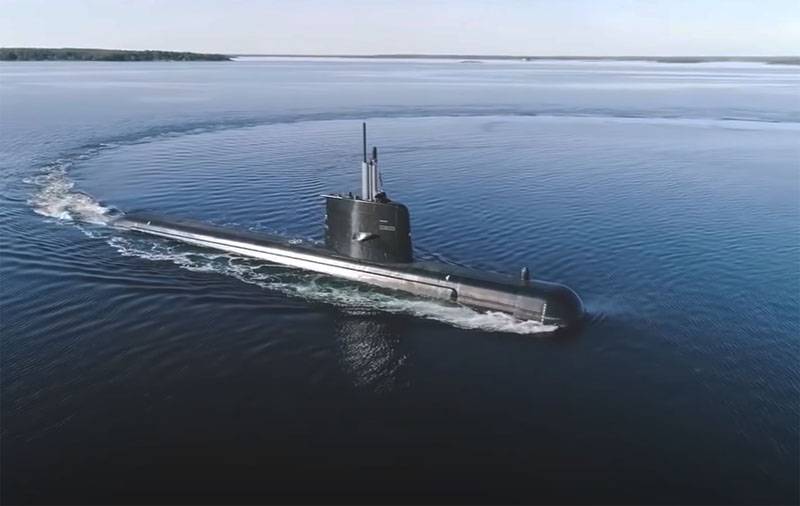 The representative office of the American television channel CNN in Hong Kong comes out with material dedicated to Taiwan's plans to create its own underwater
fleet
... We will remind that earlier the President of Taiwan Tsai Ing-wen announced a "new
historical
milestone ":
We will create a modern fleet that will demonstrate the willpower of our republic to the whole world.
According to the plans of the Taiwan authorities, only at the first stage it is planned to create eight submarines, one of which is already being built at a shipyard in Kaohsiung. It is expected that its sea trials will begin in 2025.
American reporter Brad Landon writes literally the following:
Taiwan's advanced submarine fleet could prevent a Chinese invasion, keeping Taiwan safe for decades.
It is noted that the promising submarines of the Taiwanese Navy will become platforms for "stealth weapons". We are talking about low-visibility underwater unmanned vehicles. At the same time, the submarines themselves will be diesel-electric, with a low noise level.
They are said to be powered by "ultra-quiet electric motors" powered by "long-life lithium-ion batteries."
American author in US media:
Choosing diesel-electric submarines over nuclear ones was an easy choice for Taipei. Diesel-electric submarines are easier and cheaper to build. And when a submarine is submerged, electric motors produce less noise than nuclear reactors.
Owen Cote, Deputy Head of the Security Research Program at the University of Massachusetts, said.
American expert:
It will be more convenient for such submarines to resist the Chinese fleet. The anti-submarine capabilities of the PRC are weak, and the acoustic conditions in these very shallow and noisy waters are extremely difficult even for advanced anti-submarine weapons such as those deployed in Japan and the United States.
It is indicated that it is still unknown what parameters the Taiwanese diesel-electric submarines will have, but it points to such a fact as the willingness of the United States to transfer Mark 48 torpedoes to Taipei.