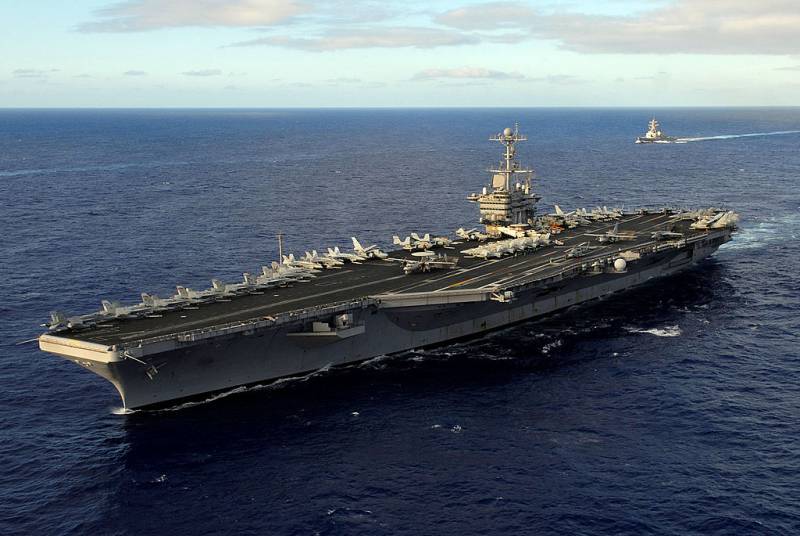 The US Navy is ready to replace part of the nuclear-powered aircraft carrier (CVN) with lighter counterparts (CVL). These will be smaller, conventional-fueled aircraft carriers.
Forbes reports.
The desire to develop smaller aircraft carriers in the US Navy arose several years ago. They will have a shorter range, power and speed than atomic ones. But at the same time, they will not cost $ 13 billion, as nuclear-powered supercarriers, but two or three times cheaper. In addition to the price, another reason for the reduction of nuclear aircraft carriers may be the high vulnerability of these warships to the new
weapons
created in Russia and China.
A 2017 study by Californian think tank RAND recommended that the Navy replace some of its 11 100-ton CVNs with CVLs, which would be 40 tonnes. In this case, one supercarrier should be replaced by two lighter, non-nuclear ones.
CVLs are now featured in the Navy's 30-year shipbuilding plan for the first time. It was published last week by the administration of outgoing President Donald Trump. It is possible that his successor Joe Biden, who takes office on January 20, may revise this plan or abandon it altogether.
On the other hand, Trump's plan reflects a consensus among the naval leadership that the fleet should grow at the expense of small ships that can quickly split up, avoiding an enemy strike.
There is no exact information yet on what the CVL will look like, but it is assumed that they will begin to be created on the basis of large amphibious assault ships of the "America" ​​class.