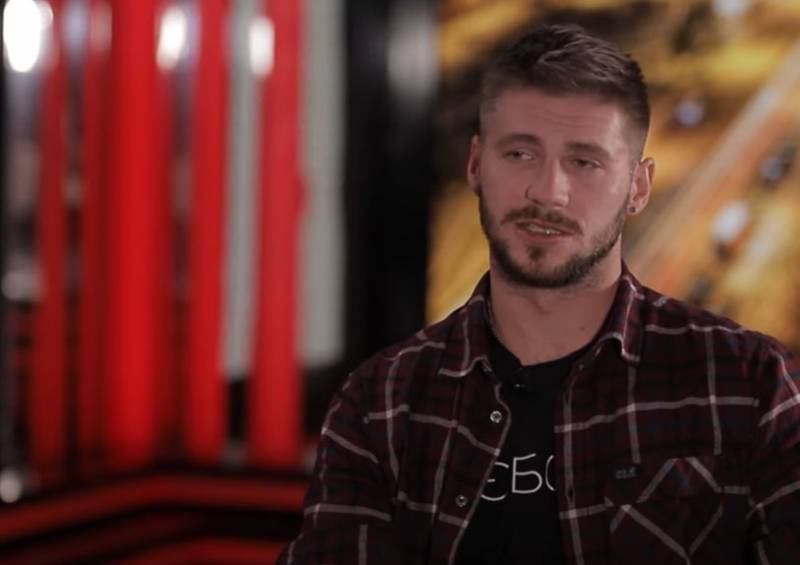 In Ukraine, "ATO veteran" Valery Ananiev is considered a famous person - a blogger, traveler and even a writer. Actually, this is not his real name, but a creative pseudonym.
Recently in Ukraine there was an interview with the "ATO veteran", which he gave to the Ukrainian edition of Obozrevatel.
In the conversation, Ananyev said that "because of certain things that look low," he decided to break with the army. But at the same time, the "paratrooper Valera", as he is called in the Internet space, is ready to go to war again in order to risk his life "for the development of society and people."
Of course, his statements sometimes look, to put it mildly, strange, but some of the details of his biography clarify a lot. We are talking about the very "certain things" because of which he left the army, which he told in an interview with the Ukrainian journalist Kristina Bondarenko.
The impetus for the dismissal from the Armed Forces of Ukraine was the appeal in 2016 to the police of a civilian who was beaten by an "outstanding Ukrainian paratrooper".
I crossed paths with a man who had been bothering me for an hour in the same room. In the end I could not stand it, I hit him.
- Ananyev recalled.
After this incident, the fighter decided that he had some kind of head problem and decided to go to the doctors. The reason for the appeal was that this incident was far from the only one. Valera got into fights with his colleagues about every two weeks, but all these cases were hidden.
Actually, the Ukrainian doctors showed professionalism, immediately determining that they were dealing with a mentally ill person.
I went to the hospital for two weeks to take a mental break from the army. But they closed me for three months, immediately sending me to a mental hospital.
- recalled the "hero" of the ATO.
Doctors discovered abnormalities in the work of the cerebral cortex and frontal lobes. The "veteran" sees the reason for the fact that his new experience was superimposed on internal complexes, which led to the development of resentment against society.
After leaving the service, he gained fame as a YouTube blogger, politician and author of a book, where he described his vision of the war in Donbass.