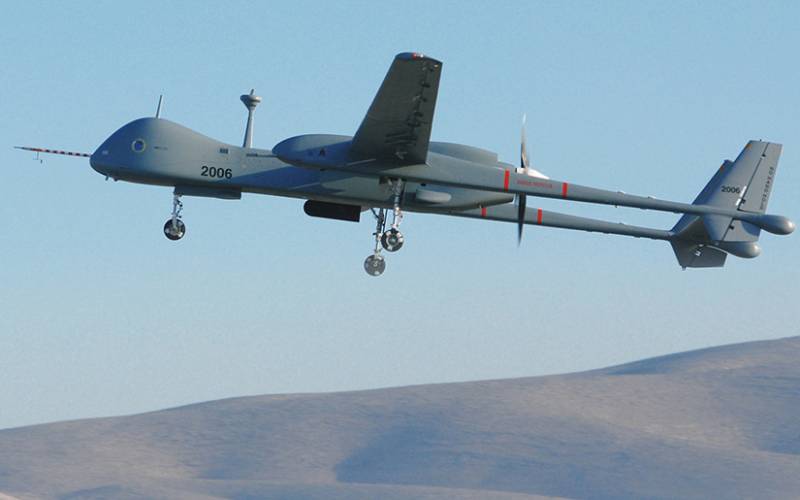 In a few months, the German military will receive five Heron TP UAVs, produced by the Israeli defense company Israel Aerospace Industries. Basically, this aircraft is capable of performing reconnaissance functions, but it is also possible to equip it with air-to-surface missiles.
Reporters of the Deutsche Welle television and radio company report that a number of German politicians are categorically opposed to equipping UAVs with lethal
weapons
.
For the German Ministry of Defense, this was a complete surprise, because there they were already preparing urgently to equip the purchased drones with missiles to destroy ground targets. Suddenly, representatives of the Social Democratic Party of Germany (SPD) refused to support this decision. They believe that it should be thoroughly discussed beforehand.
There is only a fine line between protecting the lives of our soldiers and being able to destroy them with a joystick.
- SPD Co-Chairman Norbert Walter-Boryans shared his doubts.
The deputies believe that such "automation" can remove the last restraining psychological barriers from combatants. Gabriela Heinrich, deputy chairman of the SPD faction in the Bundestag, said that the impetus for this decision was the active participation of shock drones in the latest Armenian-Azerbaijani conflict. Thus, the war in Karabakh deprives the German army of combat drones.
Another argument of opponents of arming UAVs with lethal weapons is that if the Bundeswehr has such weapons, NATO allies will increase pressure on the FRG, demanding participation in more dangerous foreign missions. Now the German military is limiting its presence in joint operations of the North Atlantic bloc to instructors, observers and technical personnel.
The Israeli Heron TP multipurpose unmanned aerial vehicle is equipped with turboprop engines and is larger than its predecessors. He is able to continuously stay in the air for more than 30 hours.