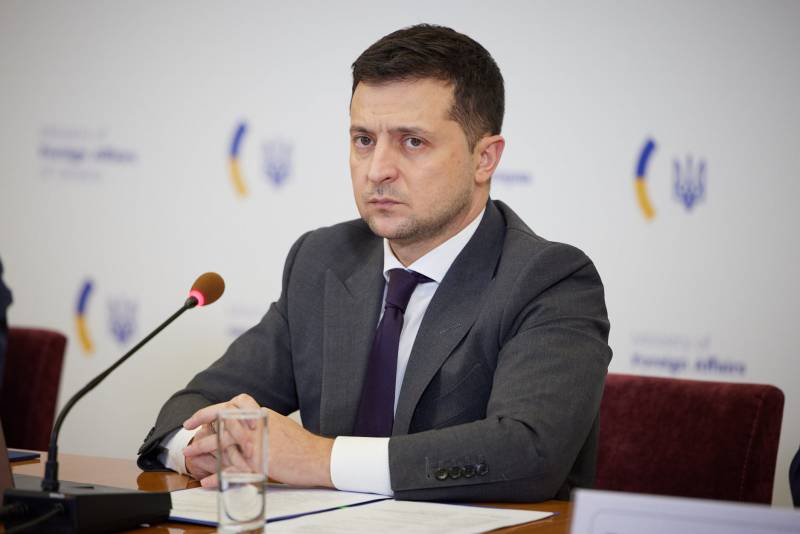 Ukrainian President Volodymyr Zelenskyy gave an interview to the American newspaper The New York Times. The interview also touched upon the Minsk Agreements. Zelensky said that Ukraine "is ready to amend the Constitution and follow the path to decentralization, as spelled out in the Minsk agreements." But Zelensky did not specify when exactly this "readiness" Kiev is going to implement.
The journalist of the American edition asked Zelensky if Ukraine is ready to exclude from the Constitution the clause on joining NATO (on the so-called Euro-Atlantic integration) "in exchange for peace."
Zelensky told US journalists that there is no such condition in the Minsk agreements:
Neither there, nor in the Normandy format, there is nothing about NATO membership.
According to Zelensky, there are other areas where Ukraine "should be as liberal as possible," including language issues, separate powers for the regions.
The President of Ukraine said that the amendments to the Constitution should give people more powers, so that the regions have more control over income, "and not receive exclusively tasks from the central government."
Zelensky:
And there must be compromises, in the Donbas too. But there must be logic in these trade-offs.
He stressed that Ukraine is ready to make changes to the Constitution that relate to decentralization.
Let's remind that for some time now the basic law of Ukraine prescribes the country "European and Euro-Atlantic integration - to follow the path to the EU and NATO". Whether the European Union and NATO are ready to see Ukraine in their composition is an open question.