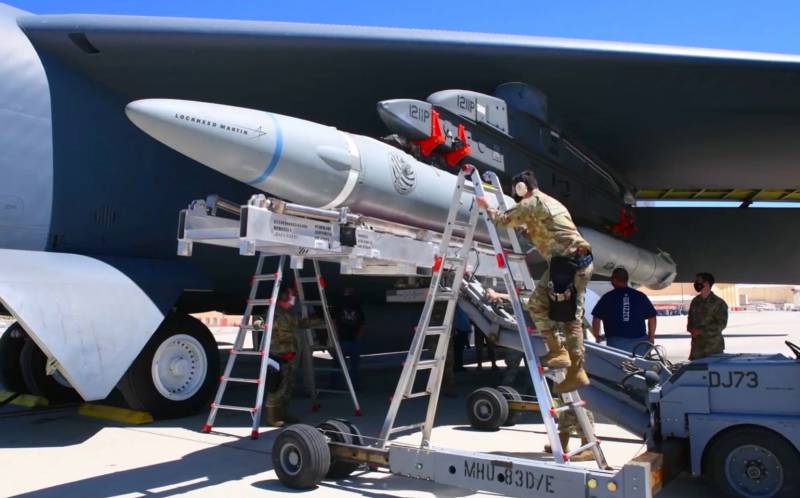 The production of hypersonic missiles under the ARRW (Air-Launched Rapid Response Weapon) AGM-183 program in the interests of the US Air Force is planned to be deployed in 2021 or 2022. Will Roper, Assistant Secretary of the US Air Force for Procurement, Technology and Logistics, announced this.
We are very close to launching the AGM-183, the first hypersonic
weapon
USA. This will happen in FY2022. To be placed on the B-52. This will provide us with the potential to deliver a quick strike out of the reach of weapons. (...) I think this creates a good dilemma for the opponent
- stated Roper.
According to him, the B-52H Stratofortress strategic bombers (four missiles for one strategist) will be the first to receive a hypersonic missile.
Earlier it was reported that the US Air Force and Lockheed Martin signed a contract worth $ 988,8 million to create a hypersonic missile ARRW (Airborne Rapid Response Weapon). The agreement includes a critical review of the ARRW project, support for testing and preparation of the complex for production.
In February of this year, Lockheed Martin announced the successful defense of the project of a promising hypersonic aeroballistic missile ARRW (Air-launched Rapid Response Weapon), which has been under development by order of the US Air Force since 2018. The missile should be ready by 2021, and the initial operational readiness by 2022. According to the company, work is progressing on schedule.