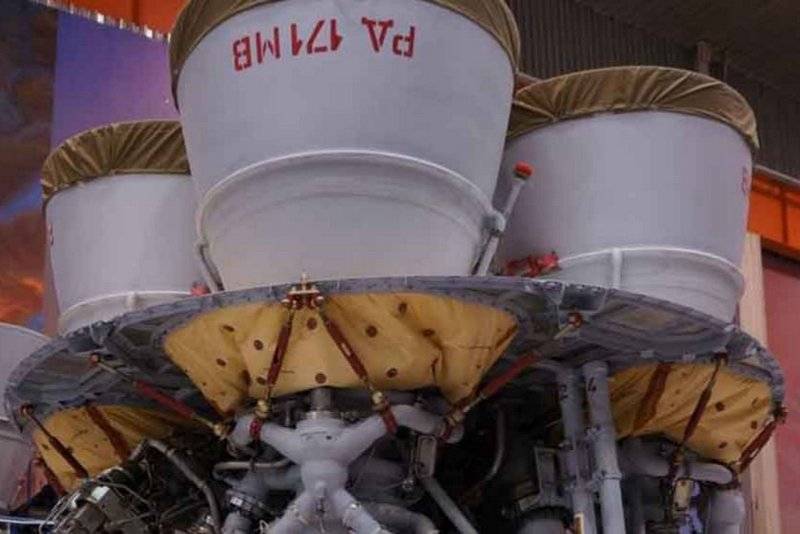 The new Russian rocket engine RD-171MV, developed by NPO Energomash for the Soyuz-5 launch vehicle, has passed fire tests. This was announced by the head of Roscosmos Dmitry Rogozin.
And another good one
news
from our engine builders: Energomash today conducted the first full-size firing test of the world's most powerful liquid-propellant rocket engine RD-171MV. All parameters are normal
- Rogozin wrote on Twitter.
The new RD-171MV engine is a modification of the RD-171M engine, which is used in the first stage of the Zenit launch vehicle. It is being developed for the new Soyuz-5 (Irtysh) medium-class launch vehicles and super-heavy missiles.
The NPO Energomash said earlier that the capacity of the RD-171MV is 246 thousand horsepower, and the thrust with a mass of 10 tons exceeds 800 tons. The first engine is planned to be handed over to the customer in 2021 for installation on the first stage of the Soyuz-5 launch vehicle (Irtysh), which is scheduled to launch in 2022 from the Baikonur cosmodrome.
The Soyuz-5 medium-class launch vehicle (Irtysh) is being developed by the Energia Rocket and Space Corporation according to a preliminary design previously approved by Roscosmos. In November of this year, it became known that Roskosmos has once again postponed the delivery of the draft design of the new Russian Soyuz-5 missile system by eight months. As follows from the materials of the state corporation posted on the public procurement website, the new date is July 30, 2021. The reason for the transfer is the lack of funds.