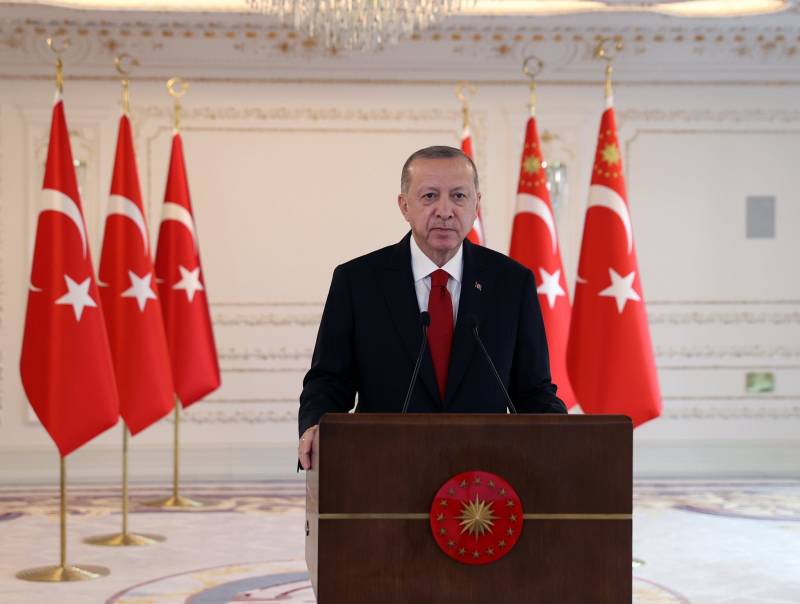 The Turkish President and the German Chancellor held a remote meeting. The dialogue between Recep Erdogan and Angela Merkel attracts increased attention in connection with the statements that were made during this dialogue, primarily by the Turkish president.
Erdogan said that Turkey "has been marking time on the EU's doorstep for many years, but the doors are still closed for Turkey."
Turkish President:
It's time for us to take real steps towards each other, if we all want that, of course.
According to Recep Tayyip Erdogan, Ankara wants to turn the page in relations with the European Union, "but does the European Union itself want this?" Erdogan thanked Merkel for "Germany's constructive contribution to cooperation with Turkey", but at the same time very transparently hinted that Germany actually does not contribute in any way to the real advancement of Turkish integration into the EU.
Erdogan:
We are open for cooperation. Is the European Union open for this? We have been keeping the window of cooperation with Europe open for a long time. We offer compromise options for Greece. But so far Europe is not ready to accept such proposals coming from us.
Earlier, the Turkish leader said that Turkey has been trying to integrate with the European Union for half a century, but no progress has been made, since the European Union itself is hindering integration in the first place. Now, in addition to the barriers, the European Union has supported certain types of sanctions against Turkey. For several years Germany has been supporting the anti-Turkish embargo on the supply of arms and components. Due to the German embargo in Turkey, for example, serial production is broken
tanks
Altay