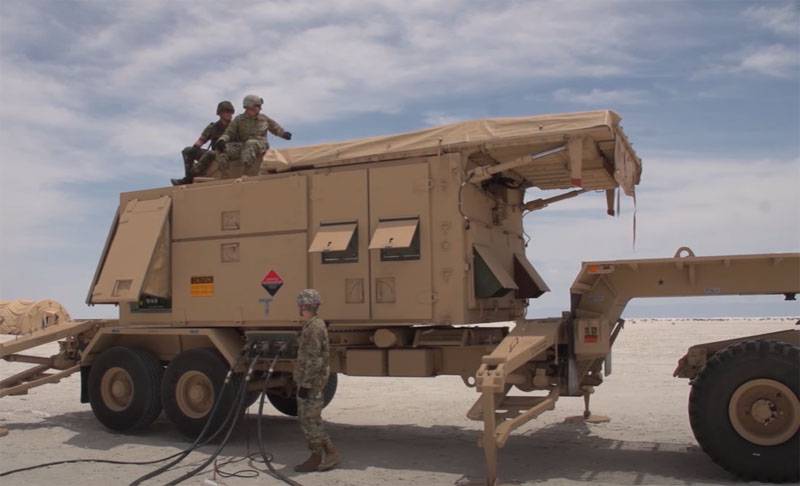 In Ukraine, a study was carried out for the possible acquisition of foreign-made anti-aircraft missile systems. The United States and Israel are named in the press as countries that "could" carry out supplies of their air defense systems to Ukraine.
Representatives of the Central Research Institute of Arms and Military Equipment of the Armed Forces of Ukraine, having analyzed the situation, came to the conclusion that for the full creation of a modern air defense system based on foreign-made complexes, such amounts of funds are needed that exceed the resources of the military budget of Ukraine by at least 10 times.
In such a situation, they decided to discuss the possibility of creating their own air defense systems. But in this case, the specialists of the Central Research Institute came to disappointing conclusions. In this case, too, financial resources do not allow Ukraine to acquire modern air defense systems, not only in the short term, but also in the medium term.
Scientists of the Ukrainian Research Institute:
This issue has its stumbling blocks. The purchase of foreign air defense systems, for example, Patriot PAC-2/3, SAMP-T and other versions, even without taking into account their maintenance, repair and training of specialists, requires huge funds. They are at least 10 times higher than the budget of the Armed Forces of Ukraine. In this regard, the purchase of the Patriot air defense system from the United States can be considered only as a private option for improving the Ukrainian air defense system.
At the same time, it is added that the need to consult directly with manufacturers must not be overlooked.
It should be recalled that the United States is far from ready to sell its air defense systems to everyone. So, at one time they did not sell them to Turkey, which is a NATO member, which is why the Turks bought the S-400 from Russia.
The very discussion of the possible purchase of air defense systems abroad in Ukraine arose in connection with the statement of the head of the Armed Forces of Ukraine Ruslan Khomchak, who a few weeks ago said literally the following: "I have repeatedly said that we should buy Patriot air defense systems, but not anti-aircraft, but anti-missile systems."