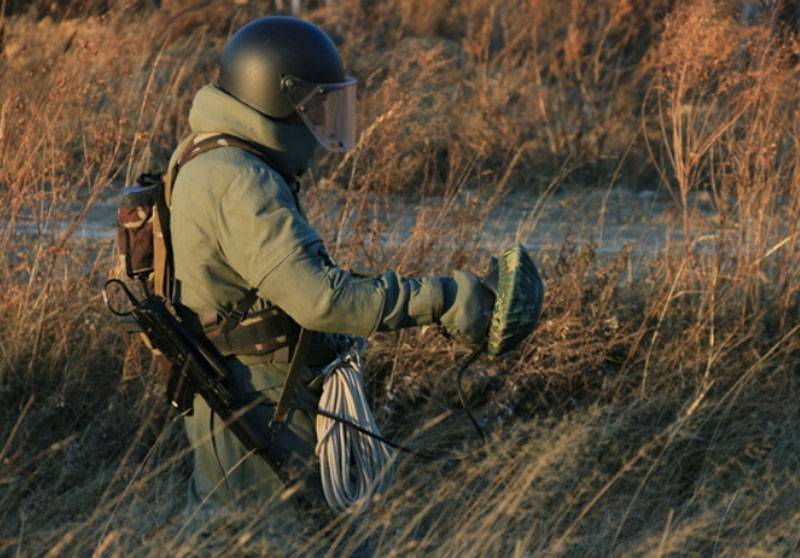 Information about the tragedy in the Shushi region was confirmed. There, during the next stage of mine clearance, a serviceman of the Russian Armed Forces was killed.
The Russian Defense Ministry notes that a Russian officer who was part of the personnel of the International Mine Action Center was seriously injured during a bomb disposal raid. He was given first aid, but the injuries were not compatible with life. The officer died on the way to a medical facility. This is a hospital that was deployed in Karabakh by Russian peacekeepers.
Nevertheless, demining work in Nagorno-Karabakh continued. Over the past day alone, more than 20 hectares of territory have been liberated by the Russian military from mines, shells and other explosive finds. In total, almost 8 thousand dangerous finds have been discovered since the beginning of the sappers' operation. One can imagine how many lives were saved by the work of the Russian peacekeepers.
The day before, Russian sappers visited one of the schools in Karabakh, where they told students about their activities to clear the territory. They demonstrated their equipment, talked about how the search and disposal of mines and other explosive devices is generally carried out.