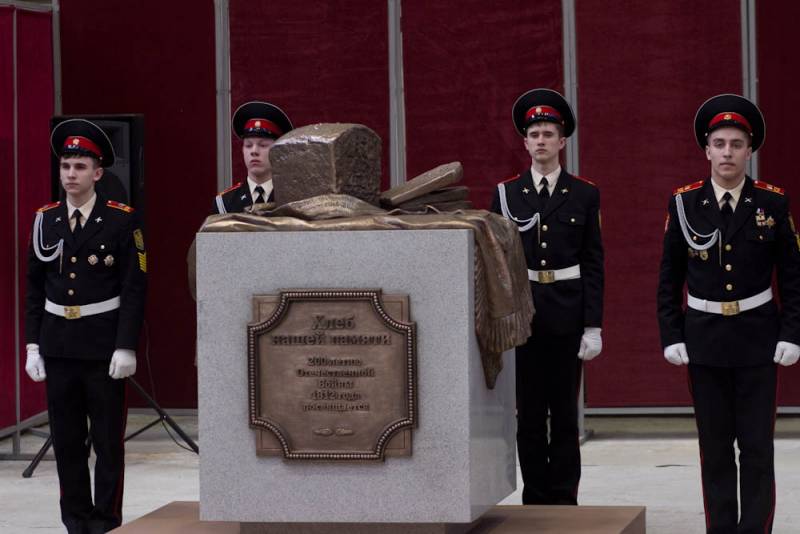 A well-fed soldier is a victorious warrior. A hungry soldier - beaten and defeated ... Not always, but more often than not.
Napoleon's trip to Russia proved the persuasiveness of this postulate. In many respects, Russia won the war also due to the fact that the supply of food to the current Russian army was better organized than that of the uninvited guests who appeared in 1812 - for a number of reasons. Let's consider in detail how it was.
First of all, I will mention that such an incredibly useful thing as a field kitchen simply did not exist in that war. Hot food was prepared, as a rule, on bivouac fires, while the soldiers were distributed among the so-called artels, for which portions were calculated. Let's remember this word, we will meet it again. The main dishes that made up the diet of the Russian soldier were traditional cabbage soup and porridge. The obligatory readiness of "marching" cabbage soup by noon of every day was even spelled out in the military regulations!
At the same time, fasting and slow days were clearly observed: in the first case, cabbage soup was cooked with smelt (small river fish, when fresh, and when dried or dried) and exclusively with vegetable oil. When there was no ban on eating meatballs, fat and / or meat went into the cauldron. Most often it was beef, and during the cooking process it was crushed to the maximum possible limit - so that it spreads evenly throughout the boiler, and everyone got at least a piece.
Also, according to the researchers, it was during the Patriotic War that such a wonderful dish as kulesh firmly entered the diet of the Russian army. Millet groats, seasoned with lard and onions and boiled until balancing on the brink of soup-porridge perfectly satisfied hunger and gave strength. Especially in winter - and it was on this, as we remember, that a significant part of the campaign fell. Buckwheat porridge, familiar to everyone, was an alternative to this dish. Its soldiers cooked on their own, receiving cereals "from the treasury."
It is clear that it was not always possible to please the hot ones - the war is still not a pleasure trip: either the baggage train will lag behind, then there is simply no way to make fires. Then they saved crackers - in full accordance with the saying: "bread and water - soldier's food." However, there were clever people who managed to build a stew even from rusks crumbled into water, flavored with some kind of butter. Anything is better than dry water. Fortunately, the soldiers received bread regularly - before the war, the so-called "Petrovskaya Dacha" (the food distribution rate introduced by Peter I), which certainly included 1,2 kg of bread or 800 grams of crackers.
On the eve of the outbreak of war, in the spring of 1812, in addition to this, a "meat ration" was introduced, which was initially set at 200 grams twice a week (in the guards - three times), and with the outbreak of hostilities increased by one and a half times. The Russian army also had its own "People's Commissar's 100 grams." Not 100, to be precise, but 150 before the start of the war and 250 after the cannons rumbled. By the way, it was strictly forbidden to give out vodka to soldiers on an empty stomach - only immediately before eating.
Bread and "bread wine", groats and rich cabbage soup - that is, in fact, all that a soldier was obliged to pay for a state-owned soup. For the rest it was necessary to spend the artel money. Here we, in fact, come to an explanation of what kind of artel it was, and what role it played in military nutrition. Officially, the company commander was considered the head of this informal association, but in reality it was "ruled" by sergeant-major or corporals, who were really old-timers (who had retreated under arms for about 15 years), who were a very accurate analogue of modern foremen and warrant officers.
Where did the money come from in the artel box office? For the most part - not from the soldiers' salary, which, in truth, was scanty. Serious funds came for the most prosaic, but vital needs of the army from the Imperial House. Merchants, nobles, ordinary bourgeois donated - as much as they could. Wine and meat portions were also supplied to the common artel "cauldron", which were refused in favor of their subordinates by conscientious officers, who were more at ease with food.
By the way, money from work for which the fathers-commanders could dispatch their own personnel was a good means of replenishing the artel "capital". The percentage of soldiers bending their backs was required. What was bought with this money? Meat and lard for porridge, salt, pickles, preserves (Russian soldiers, as a rule, did not see sugar at all). Seasonal - herbs, condiments, horseradish, onions, garlic. Could, if funds allowed, pamper yourself with eggs, sour cream and butter.
As you can see, during the war with Napoleon, of course, the table of the defender of the Fatherland, who wore a soldier's greatcoat, did not differ in particular sophistication and variety. Simple and satisfying, rough but nutritious. But, we admit - certainly better than the "dishes" of rats and crows, as well as soup from candles, which were forced to feast on by the end of that war, the "conquerors of the world" who came to us from Europe. As a result, Napoleon was defeated under the heroism and courage of a Russian soldier, and also under cabbage soup and porridge.