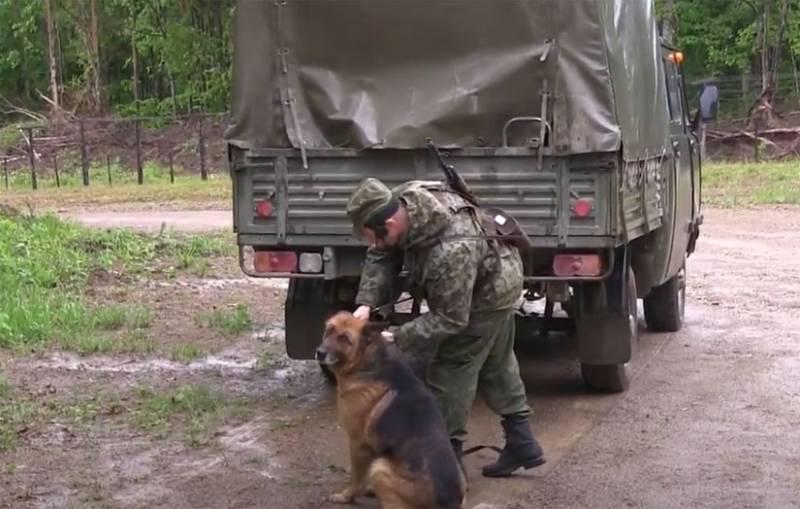 The Ministry of Defense of Armenia reports on the agreements that have been reached with the Russian military department. We are talking about the situation around the provision of a corridor for Azerbaijan to move from the Nakhichevan Autonomous Republic to another part of the country. This corridor, as follows from the trilateral agreements of November 9, must pass through the Syunik region of Armenia. In this regard, fears were expressed in the Republic of Armenia that the country could lose this region altogether.
It became known today that border guards of the Russian Federation will be deployed in the Syunik region of Armenia. The information was confirmed by the Armenian Minister of Defense Vagharshak Harutyunyan, who had a meeting with his Russian counterpart Sergei Shoigu in Moscow.
The RA Ministry of Defense refutes earlier statements on the Internet that there is a certain "secret" agreement on the alleged demarcation of the border.
The Armenian department emphasizes that the minister does not have the right (due to his official duties) to sign demarcation agreements. Added that the appearance of Russian border guards on the Syunik section of the Armenian-Azerbaijani border will increase security.
Today it was reported about the visit to Yerevan of the Director of the FSB Alexander Bortnikov. Some Armenian sources reported that Bortnikov arrived at Pashinyan's request specifically to discuss issues related to the security of Armenia's borders. Recall that the border guards of the Russian Federation are part of the FSB of the Russian Federation.
It is known that after his visit to Yerevan, Alexander Bortnikov flew to Baku.