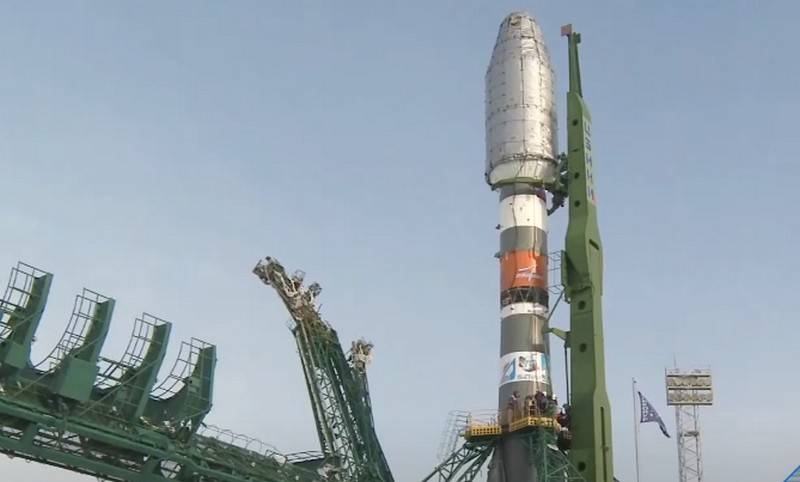 The Russian Soyuz-2.1b launch vehicle was launched from the Vostochny cosmodrome. As reported on the Roscosmos website, the rocket will launch 36 communication satellites of the British company OneWeb into orbit.
The rocket was launched from the 1C site of the Vostochny cosmodrome at 15:26. The launch took place as usual. At 15:35 the Fregat upper stage with 36 satellites separated from the third stage of the rocket on a suborbital trajectory. Further insertion of satellites into a target circular orbit with an altitude of 450 km will be carried out by turning on the propulsion engines of the Fregat upper stage. The satellite separation will take place in nine stages of 4 satellites, starting at 16:44.
It is noted that this is the 16th launch of the Russian space rocket this year and the sixth from the Vostochny Cosmodrome since 2016. This launch is the first fully commercial one launched from Vostochny. Prior to that, commercial satellites were removed from this cosmodrome as a payload with the main Russian vehicles.
(...) the launch was the first fully commercial spacecraft launch from the Russian Vostochny cosmodrome. In addition, it also became the first launch carried out by the French company Arianespace for OneWeb from this spaceport.
- said the Russian state corporation.
According to Roscosmos, another launch will be made from the Kourou cosmodrome in French Guiana by the end of the year.
LEO OneWeb spacecraft are designed to provide terrestrial consumers with high-speed Internet directly via satellite communications. To date, the group in low-earth orbit has 74 spacecraft.