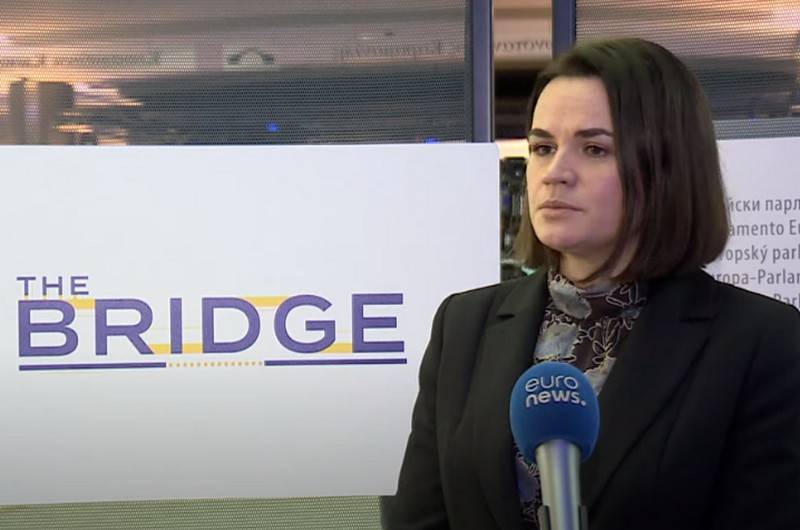 In Ukraine, conditions were set for a meeting with the leader of the Belarusian opposition Svetlana Tikhanovskaya. As Ukrainian Foreign Minister Dmitry Kuleba said, before visiting Kiev, Tikhanovskaya should decide on the issue of Crimea's ownership.
In an interview with radio "Novoye Vremya" Kuleba said that the ex-presidential candidate Svetlana Tikhanovskaya before visiting Ukraine should finally decide on the ownership of Crimea, since the first question from Ukrainian journalists will be this one. In case of an incorrect answer, Tikhanovskaya may significantly weaken her position in Ukraine.
(...) the first question from journalists during a visit to Ukraine for a politician will be: Whose Crimea? And any unclear answer will play against Mrs. Tikhanovskaya herself
- stressed the head of the Ministry of Foreign Affairs of Ukraine.
In addition, Tikhanovskaya must understand that for the cooperation of the Belarusian opposition with the Ukrainian authorities, she must not support "Russian aggression against Ukraine."
According to Kuleba, putting forward such conditions, she cares more about herself than about herself.
Earlier, Tikhanovskaya refused to answer the question about which country Crimea belongs to, but in early November she stated that legally, on the basis of international law, the peninsula belongs to Ukraine.