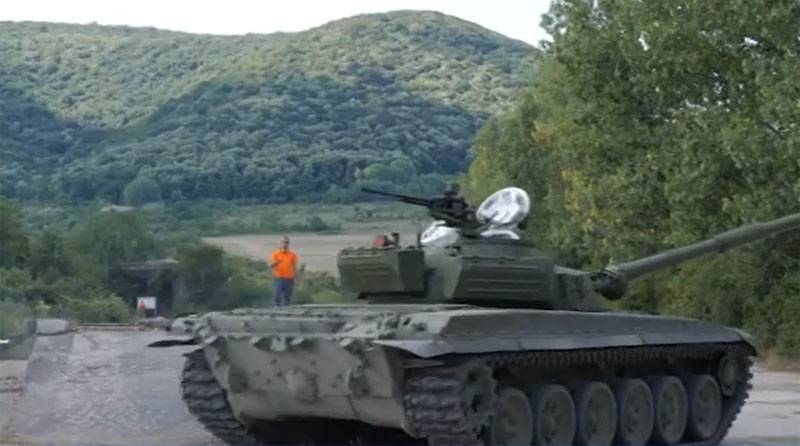 Reports come from Bulgaria that the country's defense ministry has signed a contract to modernize its tank fleet. At the same time, it is reported that the "modernization" will consist of repairs so far 44
tanks
T-72M and three command armored vehicles MT-LB-U.
According to the latest data, the total cost of such a contract is about 40 million euros.
The state-owned company TEREM-Holding will carry out the repair of tanks. She will carry out renovation activities for 2 years. Earlier, the same company repaired 13 tanks of the Bulgarian army, which was also called "modernization".
Defense Minister Krasimir Karakachanov signed an agreement with the said company on December 16. From the statement of the Bulgarian minister:
The contract is aimed at improving the combat capabilities of the ground forces. This is a useful step in the right direction. We are restoring the balance in the modernization of our armed forces.
It is argued that the modernization is carried out, among other things, in order to improve the accuracy of fire from the 125-mm T-72M cannon.
At the same time, it was added that the modernization of T-72M tanks will be carried out with the involvement of foreign companies. What kind of foreign companies we are talking about, whether they are from Russia, has not yet been reported.
The complex of repair and modernization works will be carried out at the plant in the Bulgarian Targovishte.