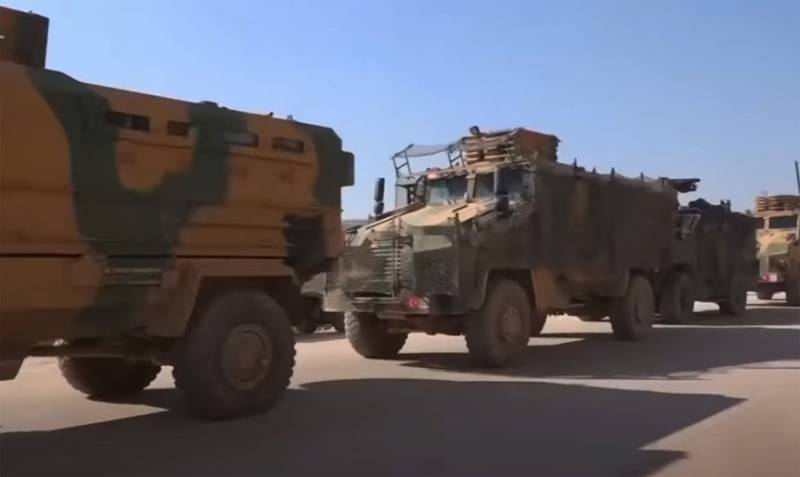 There are reports from Syria that several military columns of the Turkish army have left the north of the Syrian Arab Republic in the past few days. At the same time, it is noted that we are not talking about the rotational replacement of the contingent, since no one arrives to replace the departing military personnel for at least 5 days.
In particular, it is pointed to the evacuation of the personnel of the so-called observation post near the city of Ain Issa. This attracts special attention due to the fact that a couple of weeks ago there was information about the appeal of representatives of the Kurdish administration to the Russian military with a request to create a Russian checkpoint in the Ain Issa area. Before that, for quite a long time, the Kurds accused the pro-Turkish groups of shelling the city and its environs.
According to Middle Eastern media reports, the Russian military offered the Kurds to hold talks with official Damascus. The specific results of these negotiations were not reported, but here are the testimonies of local residents that the Turkish military left the observation post near Ain Issa, as well as that the SAA (troops of the 93rd brigade) was located just a couple of kilometers from the city, they say about much.
The Al-Arab news service, meanwhile, reports that a total of 8 out of 12 Turkish posts in the north of the SAR are now "surrounded by the Syrian government army, pro-Iranian or Kurdish militias."
Just a few minutes ago, information came from the Ain Issa area about the outbreak of fighting between the Turkish forces and the armed wing of the so-called Syrian Democratic Forces (SDF - Kurdish formations).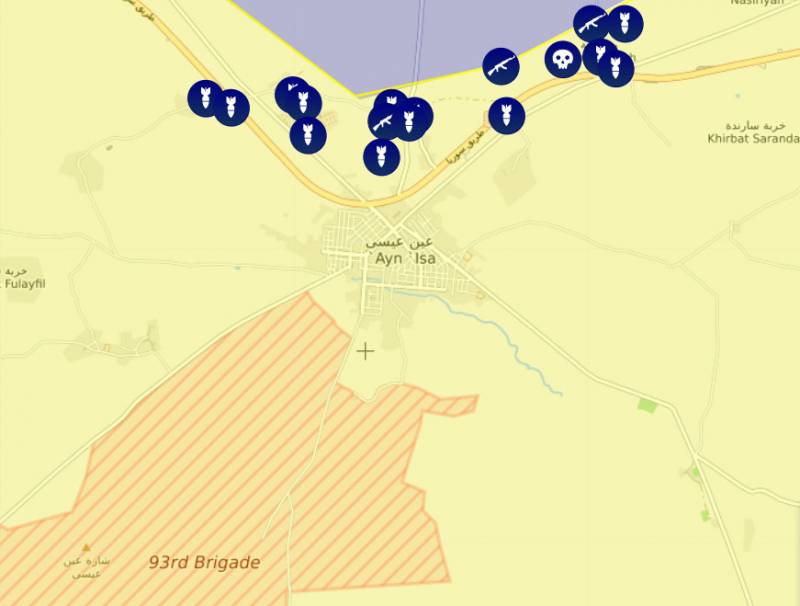 The battle takes place in the area of ​​the village of Musharif, east of Ain Issa. The number of dead and wounded on both sides has not yet been reported.
Ahval Information Service:
Turkey is stepping up the withdrawal of troops from the north of Syria, as in connection with the Kurdish attacks, the situation of the Turkish contingent is becoming more difficult, and in some areas it is generally unacceptable.
On this background come
news
that on the eve of the US military base in the north of the province of Deir ez-Zor was subjected to a missile strike. This base is located in the area of ​​the oil fields of El-Omar. Four rockets fired from a rocket launcher exploded on the territory of a military facility. After that, the US military began a military operation in the area of ​​the military base. The operation is positioned as "stripping measures in dangerous areas."