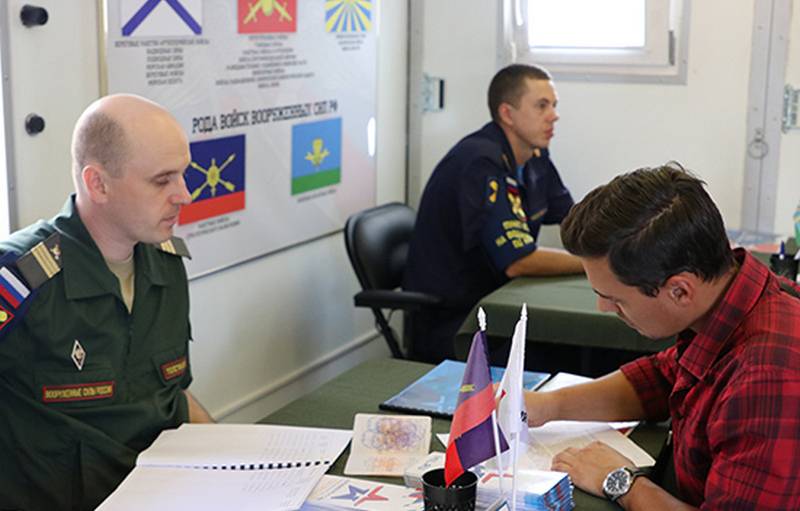 The Ministry of Defense intends to increase the number of contractors in the Russian army to almost 500 thousand people. State Secretary, Deputy Minister of Defense of the Russian Federation Nikolai Pankov spoke about this in an interview with the Krasnaya Zvezda newspaper.
According to Pankov, over the past year the number of contract servicemen in the Russian army has increased by 30 thousand people, and in eight years the number of servicemen in this category has doubled. Currently, contract servicemen make up the majority in the Russian army, 1,8 times the number of conscripts.
Our ultimate goal is to staff about 500 thousand military positions of soldiers, sergeants and warrant officers with professional personnel.
- added the deputy minister.
According to the Ministry of Defense, the positions of sergeants, crews of submarines and surface ships serving in the far sea zone, peacekeeping units, and special-purpose units are fully staffed with contract servicemen. Most of the drivers and snipers are also contractors.
The Ministry of Defense is gradually reducing the number of conscripts, replacing them with contract servicemen, but does not plan to completely abandon the call, leaving a mixed recruitment option.
The number of the Russian Armed Forces established by the decree of the President of Russia of 2017 is 1 million 902 thousand 758 people. Of these, 1 million 13 thousand 628 are military personnel, the rest are civilian personnel.