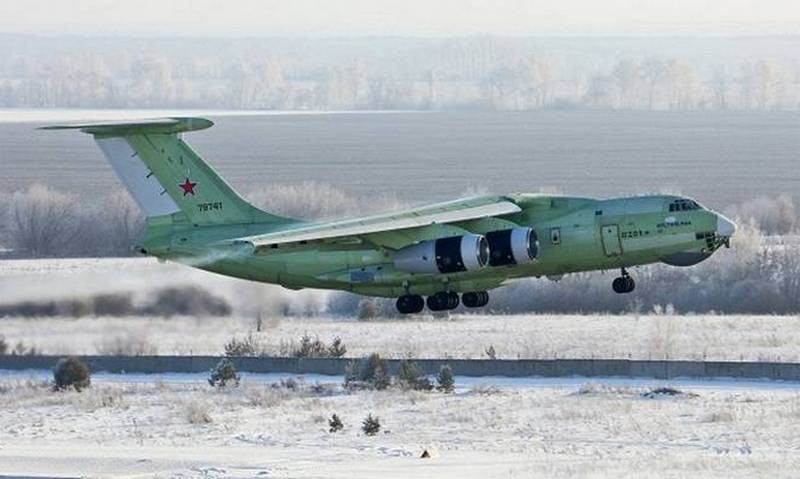 The first flight of the IL-78M-90A flight model 2018
The Ministry of Defense has signed a new contract for the supply of 10 promising Il-78M-90A tanker aircraft. The agreement was signed with the Ulyanovsk enterprise JSC Aviastar-SP. This was reported by the press service of the military department.
A new contract for 10 Il-78M-90A was signed during a visit to the Ulyanovsk Aviastar-SP, Deputy Defense Minister Alexei Krivoruchko. The deputy minister got acquainted with the assembly process of the Il-76MD-90A, which is being assembled for the first time using jig-free technology on a new production line, having controlled the production of military transport aircraft.
Deputy Minister of Defense of the Russian Federation Alexei Krivoruchko visited the Ulyanovsk aircraft manufacturing enterprise Aviastar-SP, where he solemnly signed a state contract for the manufacture and supply of 10 promising Il-78M-90A tanker aircraft for the needs of the Ministry of Defense of the Russian Federation
- it is spoken in the message of military department.
The Il-78M-90A tanker aircraft was created on the basis of the Il-76MD-90A military transport aircraft. It has an increased flight range and can take more fuel for refueling aircraft than previous models.
The aircraft has three hose-cone refueling system devices - two on the wing consoles and one in the aft fuselage on the right side, which allows simultaneous refueling of two frontline aircraft
aviation
... From the tail unit, it is possible to refuel long-range and special aircraft. When using the IL-78M-90A on the ground, it is expected to simultaneously refuel four aircraft.