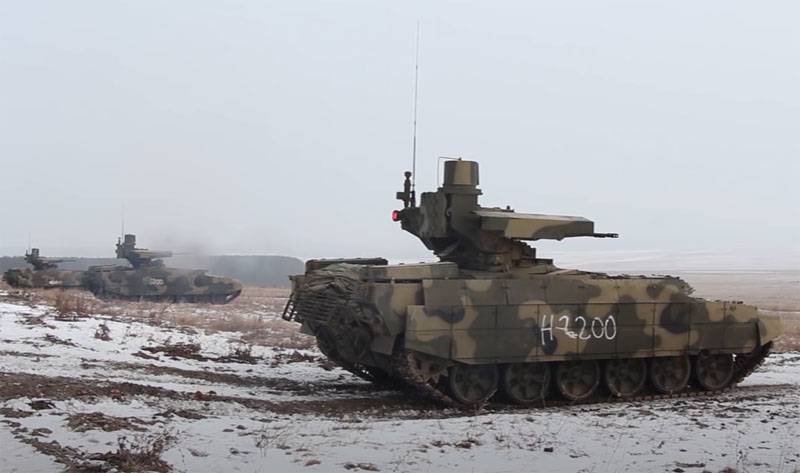 It is reported that during the KSHU (command post exercises) "Kavkaz-2020", certain shortcomings of the BMPT "Terminator" were identified. This was stated by the deputy head of the Russian defense department, Lieutenant General Yunus-Bek Yevkurov.
On the air of TK Zvezda, General Yevkurov noted that for the newest support combat vehicle
tanks
a special experiment was carried out. It involved nine units of the BMPT "Terminator". According to Yevkurov, these were severe tests for a combat vehicle, and during these tests, shortcomings were identified.
The Deputy Minister of Defense did not specify what specific shortcomings were being discussed. However, earlier materials appeared in open sources that one of them may be insufficient for modern combat anti-tank missile ammunition. It consisted in the original versions of the "Terminator" of 4 "Attack-T" ammunition, spending which the BMPT crew had to switch to using automatic cannons. And on some 30 mm cannons with the support of tanks, as they say, you can't go far today.
The disadvantages that were noted by military experts also included the declared weak security of weapons and ammunition - the same arrangement of automatic guns.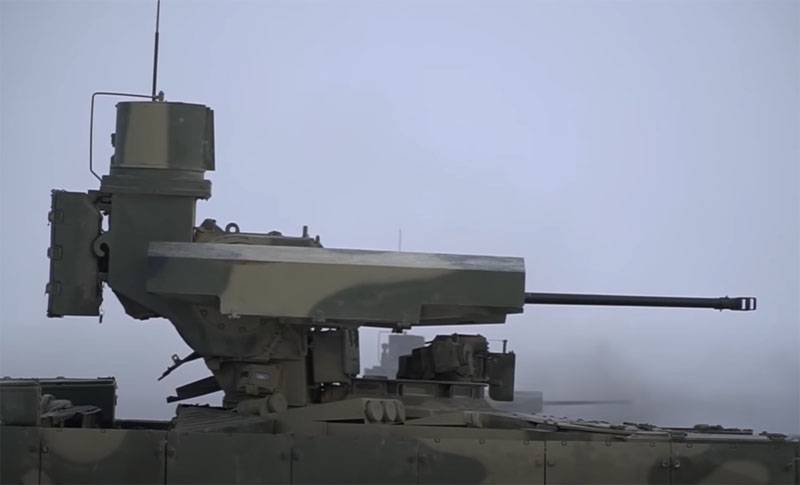 According to the latest information, the manufacturers have taken into account the shortcomings identified during the exercises conducted at the Terminator BMPT. According to Lieutenant General Yevkurov, today the combat vehicle is being tested in the Central Military District. The Deputy Defense Minister noted that after the final conclusion of the state commission, the BMPT "Terminator" will go into service.
Earlier, the Ministry of Defense presented footage with a "run-in" of the BMPT "Terminator" in the Central Military District: