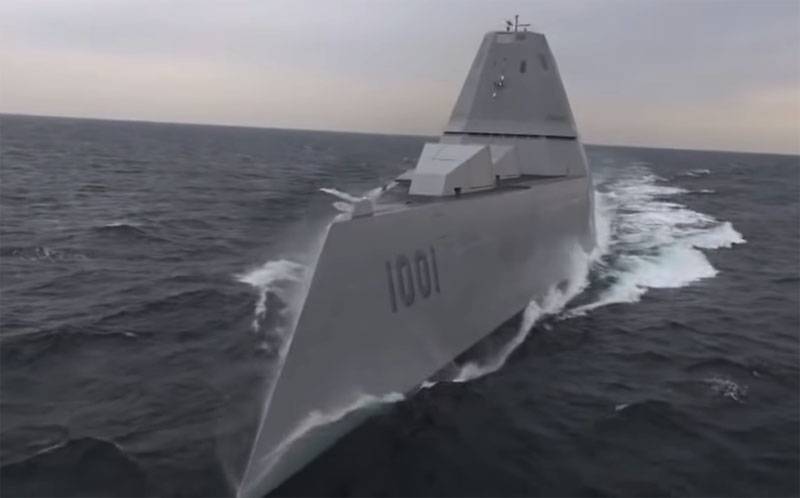 In the United States, the naval forces, the Marine Corps and the Coast Guard have issued a new document regarding the strategy of these security forces. The document, in particular, reports on how the Navy, the ILC and the coast guard units plan to conduct operations on the high seas and coastal areas.
It was noted that these power structures are planning to "more persistently respond to the increased level of aggression from China and Russia."
The document says that at the moment the United States and its allies are facing new types of threats: these are not full-scale wars, but conflicts with the use of hybrid aggression. It is in this vein that virtually any actions of China and Russia at sea have been viewed for some time in the United States of America.
The new strategy has a florid title: "Advantage at sea: the dominance of integrated, domain-wide naval power." The strategy considers options for the interaction of the above-mentioned power structures, where the Marine Corps will "pay more attention to the use of unmanned vehicles, as well as naval platforms without the participation of large amphibious landing ships."
The materials of the strategy say that the new approach will "redistribute the emphasis in terms of control over the sea."
From the US strategy document:
Significant technological developments and aggressive military modernization by our rivals undermine our military advantage.
At the same time, China and Russia were named as the main rivals.
Admiral Michael Gilday:
Due to the actions of rivals, the United States can no longer assume unhindered access to any point of the world's oceans. We must demonstrate determination to contain our rivals and, if necessary, defeat them on the high seas and coastal areas. To do this, we move on to building the naval forces of the future.
As you can see, the new American strategy clearly defines those with whom the United States is ready to fight.