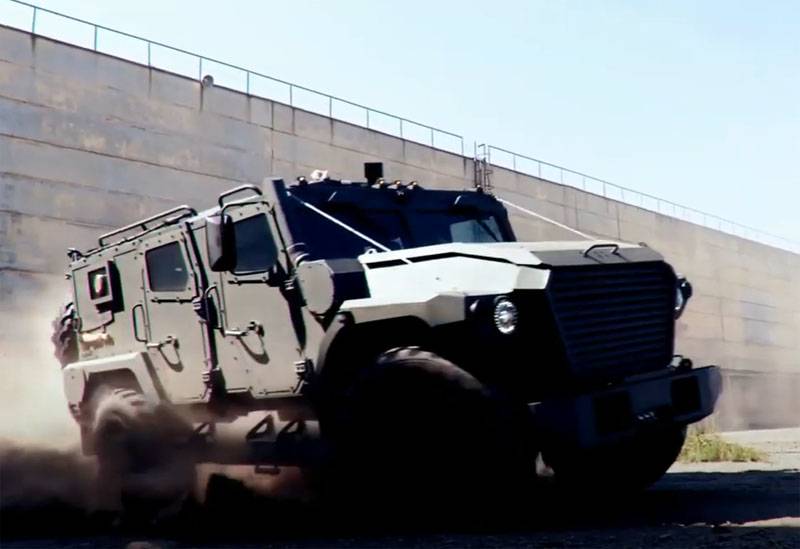 Russia continues to re-equip the army with the latest models of military equipment. Among other things, we are talking about the modernization of the fleet of armored vehicles. It became known that the preliminary tests were passed by the "Athlete" armored car.
According to the latest data, the final state tests of this armored vehicle are planned to be completed in about six months - in the summer of 2021. At the same time, the state tests themselves start in the spring of the same year.
It is reported
TASS
with reference to the general director of "VPK" LLC.
Thus, the data on the start time of the state tests, which were announced in the Russian press earlier, were confirmed.
The five-door "Athlete" armored vehicle has a 4x4 wheel arrangement. The "Athlete's" ballistic protection refers to the second level. It is equipped with anti-traumatic chairs and has a carrying capacity of up to 1,6 tons. Mine protection is significantly higher than that of the "Tiger". The main purpose is the transportation of personnel (up to 8 people).
Also armored vehicles "Athlete" can be used to transport goods, including on a trailer. The YAMZ-5347-24 power plants are installed on the "Athlete" armored vehicle. The power of these engines is 240 hp. The maximum speed on the highway is 120 km / h. It has a fuel range of up to 1 thousand km.