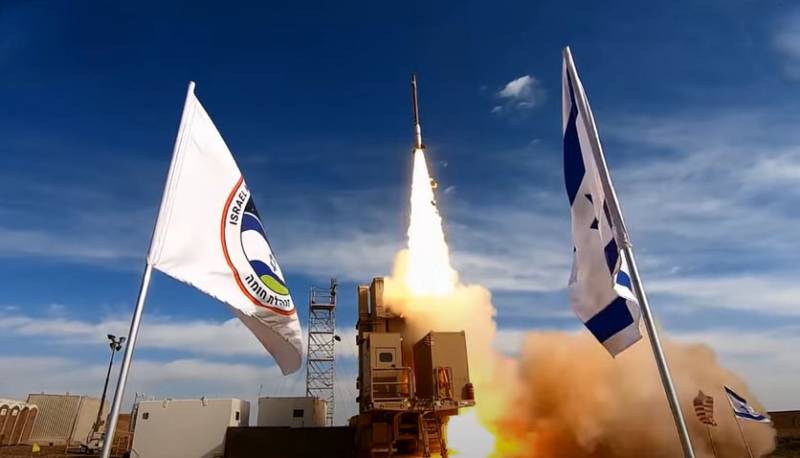 The Middle East edition of The Arab Weekly comes out today with material that examines Israel's testing of the updated anti-missile defense system "David's Sling". With reference to Moshe Patel, head of Israel's anti-missile defense organization, the publication reports that "Israel is open for future cooperation in the ABM format with the Arab countries of the Persian Gulf."
Patel says that "all countries that see an Iranian military threat in front of them are interested in a joint missile defense system."
According to Moshe Patel, Israel is ready to create such a system, but it is still premature to talk about the conclusion of any specific deals, since "it is also necessary to take into account the fact that some systems are being developed using American technology and finance."
Moshe Patel:
In this case, approval from Washington is required. But this is possible in the future. Missile defense systems can be offered to Israel's new partners in the region and synchronized with similar systems that may have been previously deployed with them.
An Israeli official from a department that is structurally part of the Ministry of Defense added that a single missile defense system in the Gulf countries and Israel has an important advantage. It consists in the ability to exchange operational information about threats.
Moshe Patel:
This is relevant because we have the same enemies.
The Israeli official added that Israel has made "great strides in organizing a multilayer missile defense structure" - with the Arrow, Iron Dome and David's Sling systems.