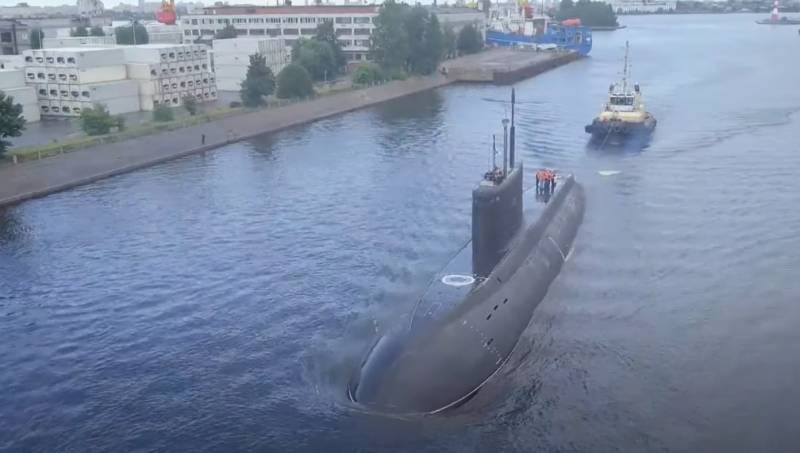 Since 2014, the Vietnamese fleet has been operating Varshavyanka class submarines, which were supplied by the Russian Admiralty Shipyards. However, in the event of an emergency, the submarines and their crew had nothing to save.
Realizing the leading role of submarines in naval warfare, Vietnam imported 6 diesel-electric submarines of the 636M class from the Russian Federation to improve its combat capabilities. This helped our Navy become
fleet
with the most powerful submarine forces in Southeast Asia, as well as one of the countries with the most powerful submarine fleet in the world
- writes the local edition Kienthuc.
However, as pointed out, "we do not have conventional rescue equipment." In this regard, it was decided to build a large multipurpose search and rescue ship, designated HQ 927 Yet Kieu. He is just destined to deal with the rescue of the "Varshavyanka", if the need arises.
Construction is being carried out at the Z-189 enterprise according to the project developed by the Dutch company DAMEN. The displacement of the vessel, allegedly "equipped with advanced technologies for rescuing submarines", will be 3950 tons, and its autonomy will be 30 days. There is a helipad and high-speed boats on board. At the same time, the Z-189 already has relevant experience: the shipyard was engaged in the construction of two rescue units for the Australian Navy.
Yet Kieu was launched in December 2019 and is currently undergoing sea trials and should be replenished soon.