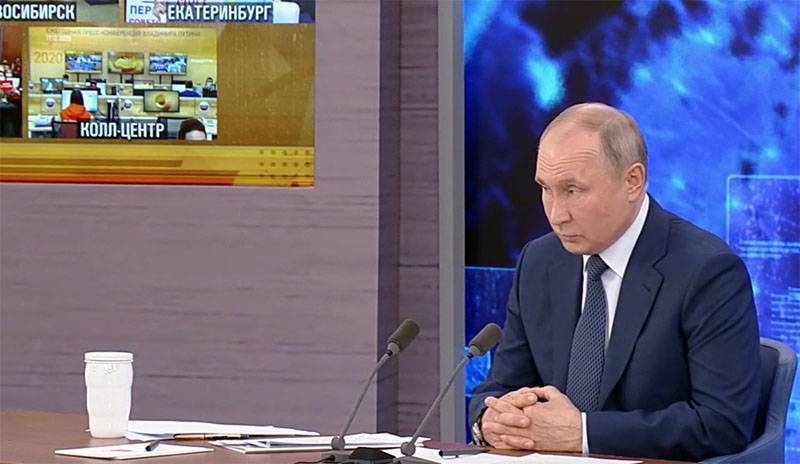 We don't need to employ Trump,
this is how the Russian president answered the question of the "novice journalist" Sergei Shnurov about the US elections.
At the same time, the president called Shnurov's question provocative. The question sounded like this:
Vladimir Vladimirovich, why didn't our hackers interfere in the American elections this time? Have they all moved to Silicon Valley? Will we grant political asylum to Trump, following Snowden's example?
Sergei Shnurov, with his usual irony, when asking a question, clearly tried to troll the West. The President decided not to continue trolling and said that there was no Russian interference in the American elections and could not be.
According to the head of state, no Russian hackers interfered in elections in such a great country as the United States.
Putin added that there is no need to worry about the current US President Donald Trump, since about half of those who participated in the elections voted for him, which means that he enjoys great support among the country's citizens.
Shnurov's question was commented on by the masters of Russian journalism, including Vitaly Tretyakov. His tweet:
A real journalist in his question (if this is not show business) should NEVER show off. This is either bad taste, or the inability to clearly formulate your thoughts, or the absence of such. Actually, this is how Putin reacted to Cord's show off.