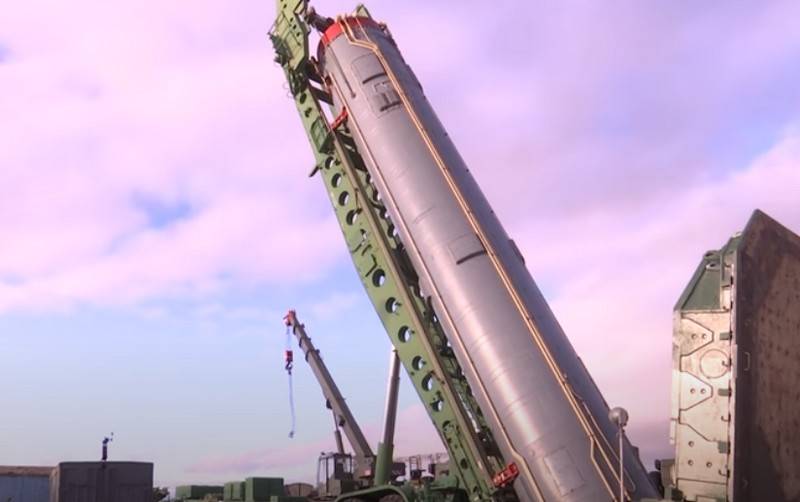 Two new intercontinental ballistic missiles (ICBMs) with the Avangard hypersonic warhead may take up combat duty in the third decade of December. This is reported by TASS with reference to a source in the military-industrial complex.
The next two silo launchers (silos) with ICBMs equipped with Avangards can take up combat duty in one of the regiments of the Yasnensky missile formation on approximately December 25
- leads
news
interlocutor's word agency.
There is no official confirmation of this information yet, but in October this year, Defense Minister Sergei Shoigu announced at a conference call that two new Avangard missile systems would be put on alert by the end of this year. In addition, on the eve of the Strategic Missile Forces Day, the military department showed the loading of one of the ICBMs with the Avangard into the launcher shaft of the Yasnenskaya division of the Strategic Missile Forces.
Currently, the Dombarovskaya (Yasnenskaya) missile division of the Strategic Missile Forces, stationed in the Orenburg Region, already has the first two intercontinental ballistic missiles UR-100N UTTKh, equipped with the Avangard hypersonic gliding combat unit, on experimental combat duty.
The regiment, equipped with new strategic missile systems, took up combat duty on December 27, 2019, about which Defense Minister Sergei Shoigu reported to Russian President Vladimir Putin.
At present, the carriers of the Avangard hypersonic units are the UR-100N UTTKh ICBMs; in the future, the new Sarmat intercontinental missiles will become their carriers. Earlier it was reported that at the first stage, the Strategic Missile Forces would deploy two regiments with Vanguards, each of which will have 6 silo-based ICBMs.