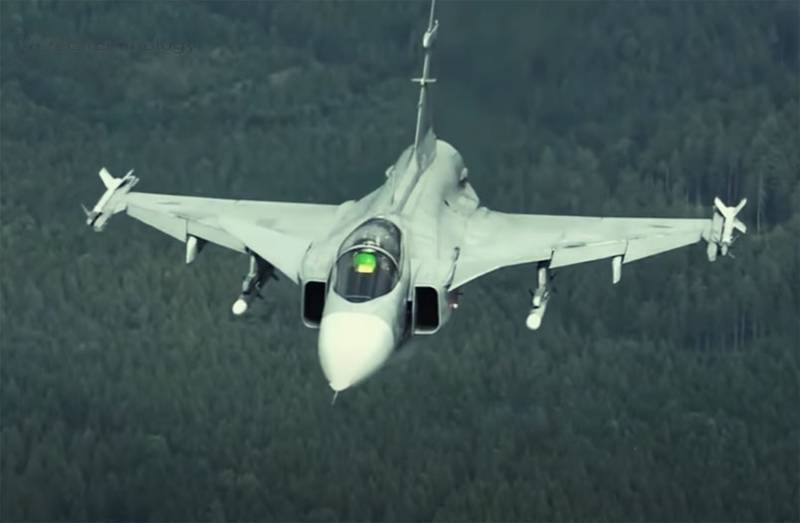 The Ukrainian press publishes a statement by the representatives of the Air Force of the Armed Forces of Ukraine (VVS) on plans to re-equip the fleet with a military
aviation
... The statement indicates that in 2021, the Armed Forces of the Armed Forces of Ukraine will announce a tender for a new fighter, which should appear in service with the Ukrainian Air Force until 2035.
Ukrainian journalists:
It is necessary to analyze the needs of our Air Force Air Force, to look at the situation in this regard with the neighbors. But in any case it is impossible to hesitate, since Soviet technology will exhaust its resource in the coming years.
"Ukrainian military portal" invites the command of the Armed Forces of the Armed Forces to consider the issue of buying fighters abroad - while the issue of creating their own (Ukrainian combat aircraft) will be resolved. The proposal is as follows: consider the options for acquiring either the JAS39 Gripen from Sweden or the F-16 Block 70/72 from the United States.
From the material:
Approximately such a choice should face the Ukrainian Air Force very soon.
Recall that a few days earlier in Ukraine announced the next "modernization" of the MiG-29 fighters. It was reported that they were equipped with weapons that would allow them to strike at military equipment on the ground.
As a reference, it should be added that the Swedish JAS39 Gripen fighters from SAAB are in service not only with the Swedish Air Force, but also with the air forces of countries such as the Czech Republic, Hungary, Thailand and South Africa. In Britain, one such fighter is used as a training aircraft in a private test pilot school. F-16 fighters are much more widespread in the world.