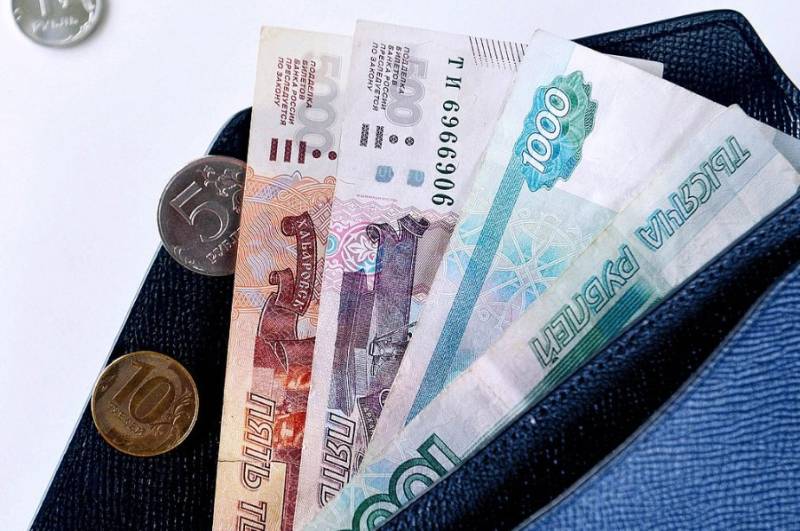 Starting next year, the procedure for calculating the minimum wage (minimum wage) and the cost of living will change in Russia. Now they will depend on the so-called median salary and median income.
In fact, the proposal to "decouple" the minimum wage from the cost of the so-called "consumer basket" has been implemented.
This was reported on the official Twitter of the State Duma of the Russian Federation, which adopted the relevant law. The State Duma explains what and how they will count next year. The law was supported mainly by representatives of the parliamentary majority party.
According to the definition of the minimum wage, an employer does not have the right to pay a full-time employee a salary below the established minimum level. This figure is also linked to the size of sick leave, unemployment benefits and childcare up to one and a half years of age.
A living wage is the minimum amount a person needs to meet their minimum needs. Student scholarships are tied to it, as well as some other benefits and payments.
According to the new law, the minimum wage from next year should be 42 percent of the median salary, or 12 rubles. Now it is 792 rubles lower. The subsistence minimum (WL) is 662 percent of the median income, or 44,2 rubles. This means that in 11 the subsistence allowance will grow by 653 rubles, and then the amount of the subsistence allowance will be recalculated annually.
Of course, not everyone knows what the median salary (MZ) and the median income (MD) are. The median salary is an indicator that conventionally divides the entire working population of the country into two equal parts. One half earns less MH, and the other - more. The median income also divides all residents of the country in half, but according to a different indicator - according to the level of income.
It turns out that, to a large extent, these indicators will depend on the average cost of labor in the domestic market at the current time.