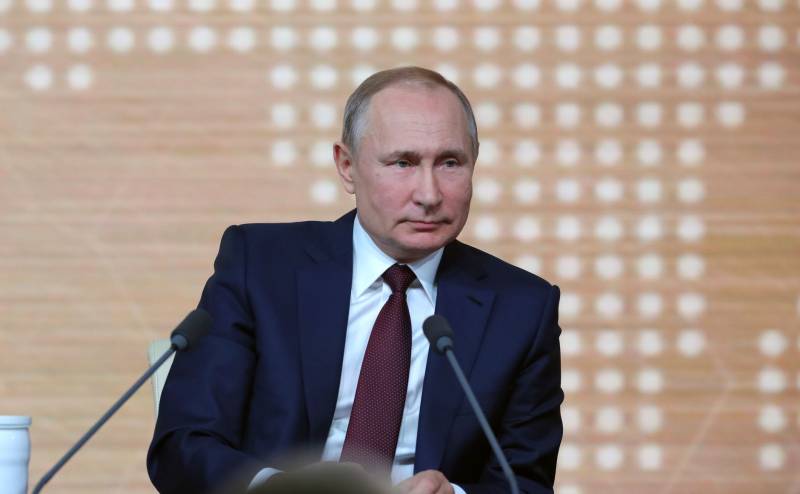 Russian President Vladimir Putin will hold a regular press conference today. In connection with the well-known events related to sanitary and epidemiological standards, it will be held in a modified format. Significantly fewer journalists will take part in it than in previous years.
On the occasion of the upcoming press conference of the head of state, VTsIOM has already published the results of the poll. According to these data, up to a third of the country's citizens - 32% - are planning to watch the broadcast with Vladimir Putin. At the same time, another 12 percent of those polled said they would watch some fragments of the president's speech.
VTsIOM says that almost 75% of Russians said they would be interested in hearing Vladimir Putin's speech. Moreover, the majority of "willing" - among people of retirement age (over 60) - about 83 percent.
It can be assumed that Vladimir Putin's speech in the format of a press conference will be held traditionally in terms of answers to groups of thematic questions. Today, the main issues can be considered a pandemic, the economic crisis caused by it, vaccination issues. Also, the head of state will answer questions that have been circulating on federal channels over the past few days - how the president and the government are engaged in "curbing" prices for basic foodstuffs.
Experts note that Russians are also worried about the country's security, relations with neighboring states, issues related to the pension reform and its sharp criticism, including criticism from the leaders of parliamentary parties. Of course, the topic of relations with the United States against the background of the election of President of this country, Mr. Biden, will not be ignored either.