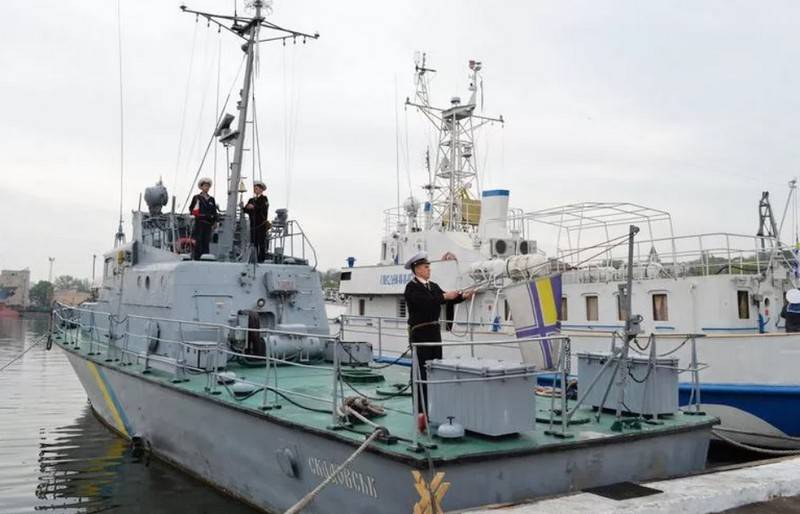 The military prosecutor's office of the Belgorod-Dnestrovsky garrison of the southern region of Ukraine intends to recover from the commander of the Skadovsk artillery boat of the Ukrainian Naval Forces material damage in the amount of more than 1 million hryvnia for the damage caused to the boat during the Sea Breeze exercises.
The commander of the Skadovsk boat is accused of violating the rules of navigation and negligent attitude to military service (Art. 417, Part 3, Art. 425 of the Criminal Code of Ukraine). According to the case file, the incident took place in 2017, during preparations for the Sea Breeze Ukrainian-American exercise.
According to the prosecutor's office, a serviceman, well aware of the boat's unreadiness for going to sea, gave an order for the boat to participate in the exercises as part of a tactical group of small armored artillery boats of the Ukrainian Navy. During maneuvers on the Danube River, the boat was run aground, being damaged.
The boat made the transition to the exercise area to carry out activities according to the plan. Later, during maneuvering on the Danube River, the commander did not objectively assess the existing risks, as a result of which he made a mistake and landed the boat "Skadovsk" aground
- said in the message of the prosecutor's office.
The boat commander was charged with causing material damage to the state of Ukraine and the military unit in the amount of 1 million 350 thousand hryvnia. The trial of the serviceman will take place in the Odessa region.