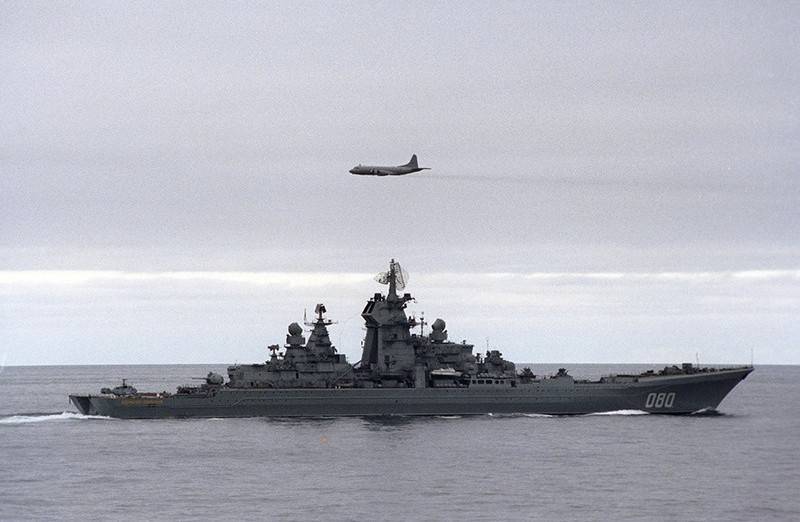 Heavy nuclear missile cruiser "Admiral Nakhimov" of project 1144 "Orlan", which is undergoing modernization at "Sevmash", is planned to be transferred to the Naval
fleet
at the end of 2022. This was announced by the Deputy Minister of Defense of the Russian Federation Alexei Krivoruchko.
The deputy minister visited Sevmash, where he checked the progress of work on the Admiral Nakhimov cruiser undergoing repairs and modernization, as well as on the Borey and 955M Yasen nuclear submarines under construction. Answering a question from journalists about the timing of the return of the TARKR "Admiral Nakhimov" to service, Krivoruchko said that the repair of the cruiser is on schedule, the transfer of the ship to the Navy will take place in 885.
As planned, the ship is expected to be received at the end of 2022. These deadlines are not in doubt
- said the Deputy Minister of Defense.
Earlier it was reported that work on the modernization of the ship is proceeding according to the approved schedule, the military department fully financed the repair of the "Admiral Nakhimov". In September 2019, the cruiser was half ready.
The exact nomenclature of the modernized TARKR is still unknown, but instead of a missile system with an anti-ship missile system "Granit", the cruiser has already received unified launchers UKSK 3S14, under the KR "Caliber", "Onyx", "Bramos", "Zircon". Also, the ship should receive the Fort-M and Pantsir-M air defense systems, as well as the anti-submarine missile systems "Packet-NK" and "Answer".
The ship has been under repair at Sevmash since the 1999 year, modernization work began only in the 2013 year.
The cruiser Admiral Nakhimov of the 1144 Orlan project was laid down on 17 in May 1983 under the name Kalinin. On the 25 of April 1986 of the year launched, the 30 of December 1988 of the year entered service with the Northern Fleet. April 22 1992 year renamed the "Admiral Nakhimov."
It is one of the four heavy nuclear-powered cruisers of Project 1144 Orlan. At the moment, only one of these ships is in a ready state - the flagship of the Northern Fleet, Peter the Great. The modernization of Peter the Great will begin immediately after the return of the Admiral Nakhimov to the Navy.