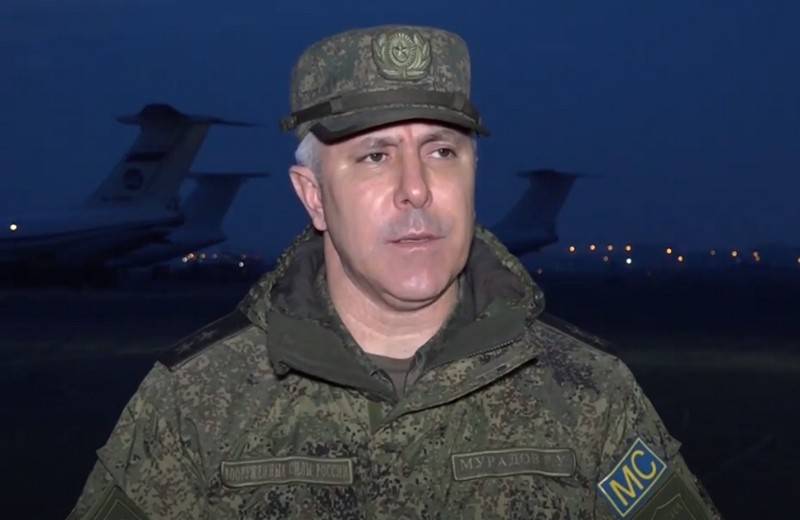 The Russian Ministry of Defense denied the statement of the Prime Minister of Armenia Nikol Pashinyan about the allegedly encircled Russian peacekeepers in Nagorno-Karabakh. This is stated in the message of the military department.
Information about the alleged encirclement of the units of the Russian peacekeeping forces by one of the parties in Nagorno-Karabakh does not correspond to reality. All units of the Russian peacekeeping forces in Nagorno-Karabakh carry out tasks in a regular mode, both at observation posts and in the course of monitoring compliance with the ceasefire
- said in a statement.
Earlier, Prime Minister of Amenia Nikol Pashinyan said in an interview with the Armenian service of Radio Liberty that both Armenian servicemen and Russian peacekeepers were surrounded by the Azerbaijani army in the Hadrut region at the site of the villages of Khin Tager and Khtsaberd.
According to our information, including the Russian peacekeepers are surrounded. There are communication problems as there are certain communication problems due to the terrain. Moreover, the Russian peacekeepers have the same problems, and there we have a certain crisis situation
- the media quoted Pashinyan as saying.
"Sputnik Armenia", referring to the President of Karabakh Arayik Harutyunyan, reports that several dozen Armenian servicemen were captured by the Azerbaijani army near the village of Khtsaberd, Hadrut region. At the same time, it is specified that more than 30 Armenian servicemen managed to get out of the encirclement.