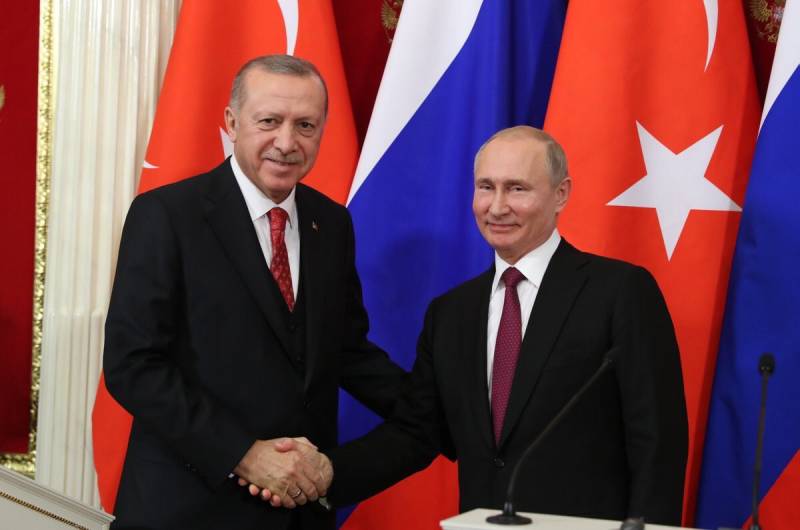 US sanctions against Ankara over the purchase of Russian S-400 air defense systems are an attack on Turkey's sovereignty. And it is especially outrageous that the United States has applied sanctions against its ally, a country in the North Atlantic bloc.
This opinion was expressed by Turkish President Recep Tayyip Erdogan during the grand opening of one of the sections of the road, which was broadcasted by the NTV channel.
Yesterday the EU threatened to impose sanctions on us, then the US. What is this alliance? What is this alliance?
- the Turkish president was indignant.
Erdogan recalled that before making a decision to purchase S-400 complexes in Russia, he unsuccessfully asked the United States to supply American air defense systems to Ankara. And later, after the purchase of Russian air defense systems, he turned to Washington with a proposal to create a working group to resolve the US-Turkish contradictions on this issue. But instead, sanctions were imposed on Turkey.
Following the US decision, Erdogan said, the Turkish defense industry will have to work harder to ensure the country's security.
We have long left behind the day when such sanctions impeded us.
- said the head of the Turkish state.
The US Treasury Department announced the imposition of sanctions on December 14. They concern the Office of the Defense Industry of Turkey, its head Ismail Demir and three other Turkish citizens. In particular, Turkey will not be able to receive loans for the military-technical sphere