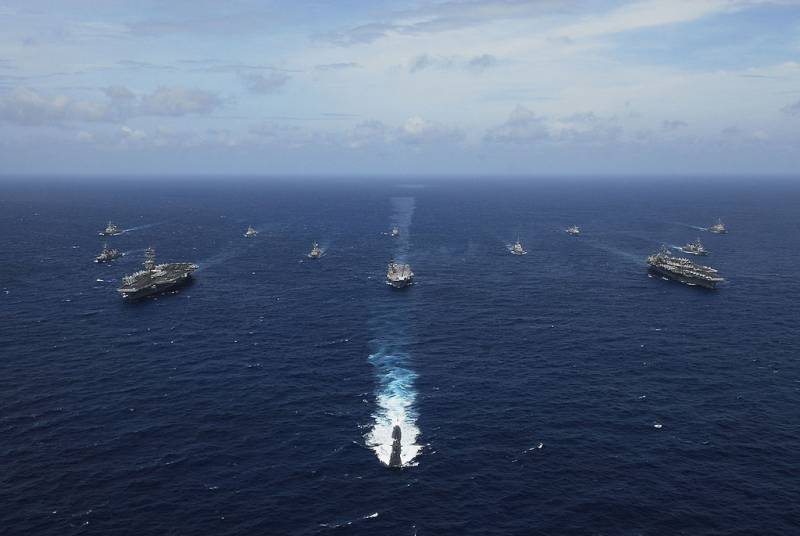 Russia believes that the United States is trying to manipulate New Delhi, trying to involve India in its "anti-China games." This opinion was expressed last week by Foreign Minister Sergei Lavrov in his speech at the Moscow think tank of the Russian International Affairs Council.
The Hong Kong newspaper South China Morning Post reports that Lavrov's remark caused a violent reaction in India.
Many there are skeptical about the words of the head of the Russian foreign policy department. They see Lavrov's words as a reflection of concerns in Moscow, fearing that American manufacturers will squeeze the Russians out of the Indian arms market.
The Hong Kong publication agrees with Lavrov's opinion that the United States is deliberately trying to play India and China against each other. Taking advantage of the fact that New Delhi, like Washington, is in confrontation with China, and the Russian Federation is cooperating with Beijing in various industries, the United States is trying to tear India away from the Russian Federation. At the same time, America pursues not only geopolitical goals, but also does not forget about its economic interests, because India is considered one of the world's largest importers of weapons, ranking second after Saudi Arabia.
The Hong Kong press, which is usually more loyal to the US, notes that the US has been poking its nose into any process in the Indo-Pacific lately. First of all, their efforts are aimed at limiting China's influence in the region and in the world.