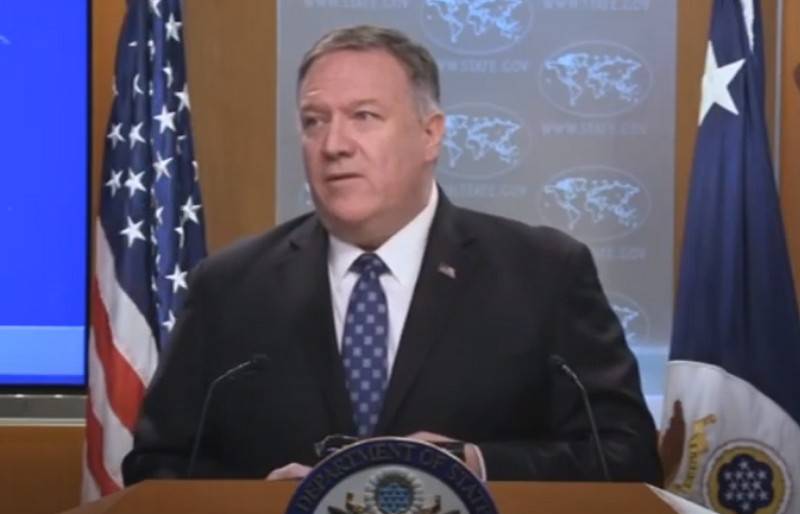 The head of the US State Department, Mike Pompeo, accused Russia of unleashing conflicts, misinformation and a threat to stability in the Mediterranean. This is stated in a statement by the US State Department.
The head of the State Department also accused Russian Foreign Minister Sergei Lavrov of wanting to "rewrite
history
"in the Middle East and the Mediterranean. Thus, Pompeo reacted to the statement of the head of the Russian Foreign Ministry that the United States and Western countries are involved in the crises in Syria, Libya, the Arab-Israeli conflict and the situation in the Eastern Mediterranean. Lavrov accused the United States of double standards.
It is regrettable and useless that Mr. Lavrov is again mistaken in facts and trying to rewrite history (...) Russia continues to threaten the stability of the Mediterranean by using various methods to spread disinformation, undermine national sovereignty and wreak havoc, conflict and division in states across the region
- declared Pompeo.
According to him, unlike Russia, which supports the storming of the Libyan capital Tripoli, the United States in Libya "supports the formation of a government that reflects the interests of the entire population."
Lavrov says the US is "playing games" in the Mediterranean, but in reality the US is productively working with regional partners and supporting UN political processes in Libya. Russia, on the other hand, undermines domestic Mediterranean politics, backs the brutal dictator of Syria, and fuels conflict in Libya with its proxies. Who plays games here?
- added the head of the State Department.