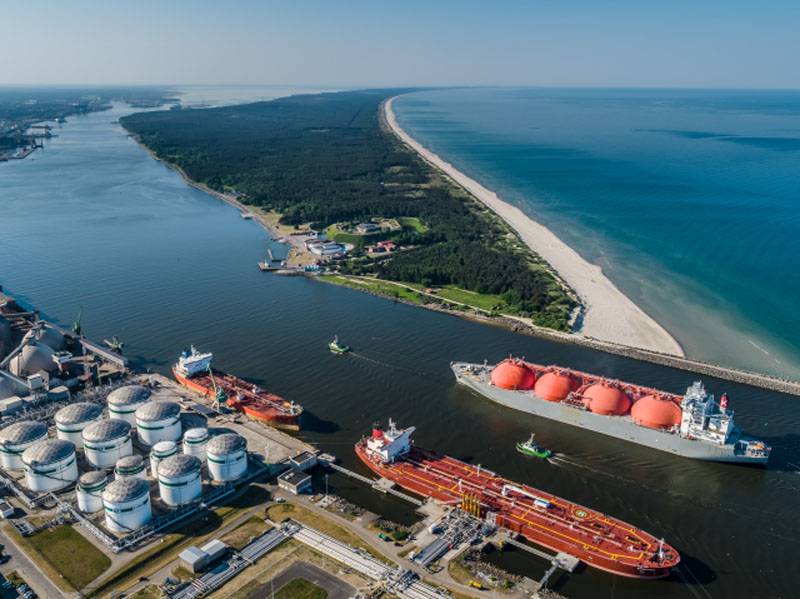 Information is received from Belarus and Lithuania about the notification by the representative office of the Belarusian Oil Company BNK of changes in economic cooperation with the Lithuanian side. What exactly is the notification?
It turned out that BNK (UK) Limited informed the management of Klaipédos Nafta that it was suspending the conclusion of new contracts for the transshipment of cargo (oil products) through the Lithuanian port of Klaipeda and was also suspending transshipment under the main previously concluded contracts
This information is confirmed by the regulator of the Lithuanian oil port terminal, which is the largest in the Baltics.
The notification states that new contracts for the supply of oil and oil products through the port of Klaipeda will not be concluded yet, as well as the main shipment will not be carried out under the current agreements. However, the contracts have not yet been terminated.
The notice also indicates that it was decided to suspend the transshipment of hydrocarbons through the Klaipеdos Nafta terminal in the Lithuanian port for an indefinite period.
The Lithuanian company itself states that the initiative came from the Belarusian side, and adds that they hope to restore the shipment, "since for Klaipеdos Nafta, transshipment of oil products from Belarus and for Belarus is extremely beneficial."
Commercial Director of Klaipеdos Nafta Mindaugas Navikas said that, in his opinion, the decision of the Belarusian company, which has a representative office in Europe, "was dictated not by economic, but by political motives".
It should be reminded that Russia earlier offered Belarus to carry out transshipment of goods through the port of Ust-Luga. In Belarus, they note that due to the suspension of shipment through Lithuania, transshipment will soon go through the ports of Russia.