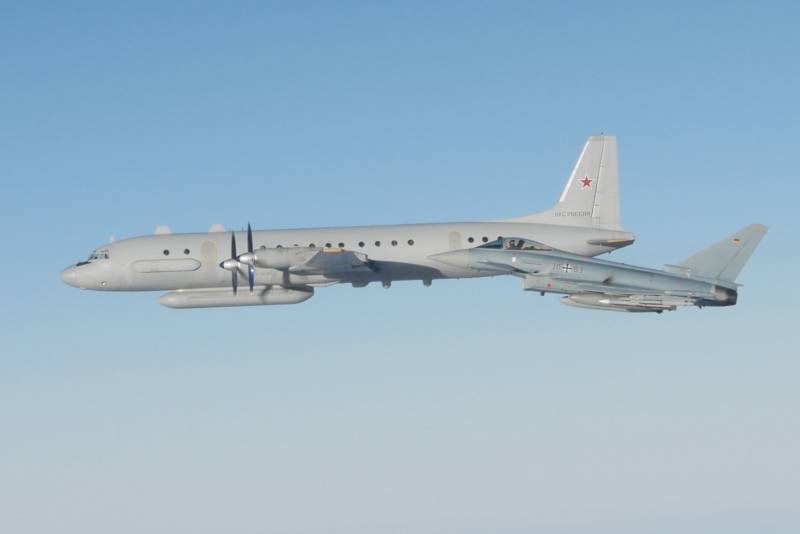 The NATO press service is distributing a statement that an "incident" has occurred in the skies over the Baltic with the participation of a Russian military aircraft. The statement says that a Russian military aircraft appeared in one of the echelons in the skies over the Baltic Sea with the transponder turned off. It is argued that in this regard "there was a danger to civil
aviation
because the dispatchers of European countries could not see the military aircraft on the radar screens. "
It was further stated that the German Air Force Eurofighter Typhoon fighter was taken up into the sky. A German fighter jet made a rendezvous with a Russian aircraft north of Estonia's air borders. At the same time, it is not reported from which aerodrome the fighter of the German air force took off into the air. It is likely that from one of the bases on the territory of the Baltic countries, where the NATO air contingent is carrying out the mission of the so-called "air police".
The report says that the board was identified as a Russian Il-20 electronic reconnaissance aircraft. According to NATO classification, such aircraft are called "Lysukhs".
For some time, "Eurofighter" accompanied the Russian aircraft reconnaissance aircraft.
NATO called the flight of the Il-20 with the disabled identifiers "unacceptable."
Judging by the photo, the German fighter (besides the Russian Il-20) was not alone in the sky.
It is difficult to call the incident an "incident" and, in addition, it is strange that the European headquarters do not say anything about the "danger to civil aviation", when, for example, American reconnaissance aircraft appear at the Russian borders, they are in no hurry to turn on those transponders.