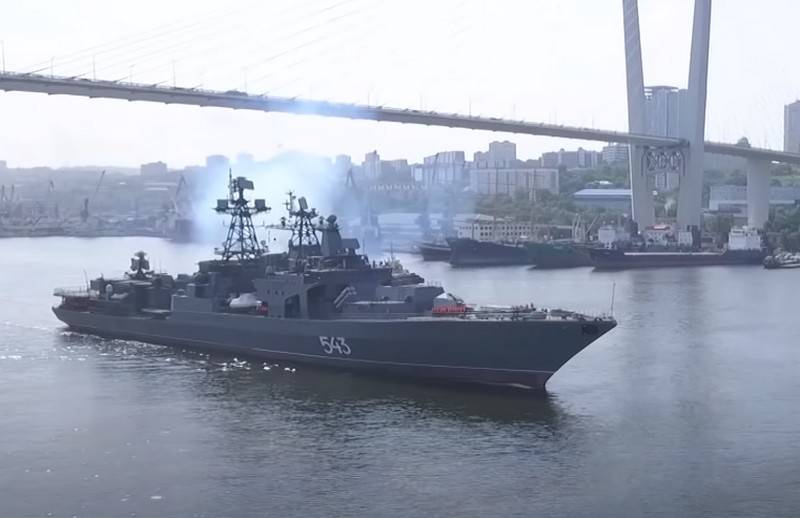 The former Project 1155 large anti-submarine ship (BOD), after modernization, retrained as frigates "Marshal Shaposhnikov", began the stage of checking weapons systems. This was reported by the press service of "Dalzavod".
According to the report, the frigate went to sea ranges in the Sea of ​​Japan to test missile and artillery weapons systems. During the tests, the ship will conduct rocket firing at a ground target and firing anti-aircraft systems during the development of air defense missions. In addition, tests of electronic warfare systems and communications equipment will be carried out.
The frigate will work out throw tests from missile systems in order to test the strength of the reinforcement of launchers and ensure storage safety
weapons
aboard
- said in a statement.
Earlier, the Ministry of Defense reported that the frigate of the Pacific Fleet Marshal Shaposhnikov will conduct the final stage of factory sea trials on December 16-17.
(...) at the training grounds, the crew and the commissioning team will check the components and mechanisms of the ship, test weapon systems, including the launchers of the Kalibr-NK missile system, the Uran anti-ship systems and the A-190 and AK artillery mounts -630
- stated in the military.
As previously reported in the press service of the Pacific Fleet, the frigate will return to
fleet
before the end of this year.