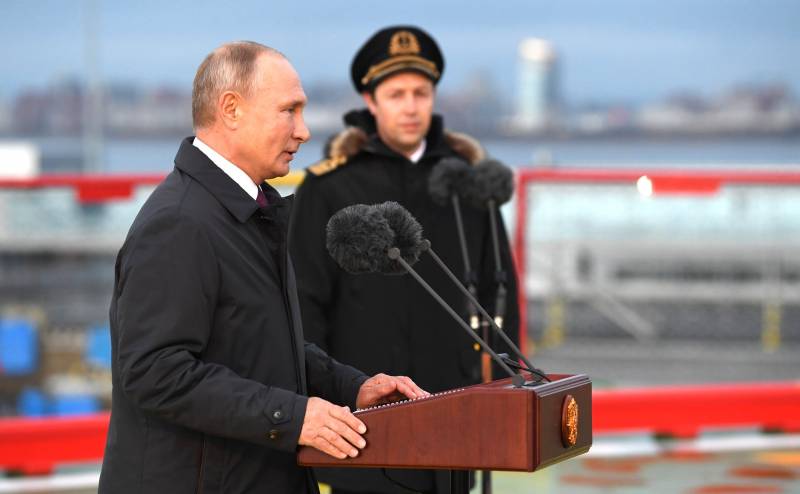 The Kremlin press service reports that the head of state congratulated Joe Biden on his victory in the elections. This happened after an electoral vote took place in the United States. Most of the electors voted precisely for Joseph Biden, thus this time without violating the long-term principle of voting for the candidate for whom this or that state voted.
In his congratulatory telegram, Vladimir Putin wished the American president-elect "every success" and expressed confidence that Russia and the United States would be able to contribute to solving many problems, since they are responsible for global security and world stability.
The President of Russia expressed his readiness for contacts with Joe Biden and added that he stands for equal and mutually respectful cooperation between the Russian Federation and the United States in the interests of both the peoples of the two countries and the entire international community.
Recall that earlier in the United States and in liberal circles in Russia, the issue was discussed that Putin "does not congratulate Biden on his victory." The Kremlin responded by saying that congratulations would take place when the final results of the elections were announced in the United States. This happened after the vote of the electors.
Before the vote, Biden's electors were congratulated on their victory by the heads of many other states, including Chinese President Xi Jinping and Indian Prime Minister Narendra Modi.
The network, commenting on Putin's congratulations to Biden, noted with some irony that the Russian president "did not wish Biden the main thing - health" ...