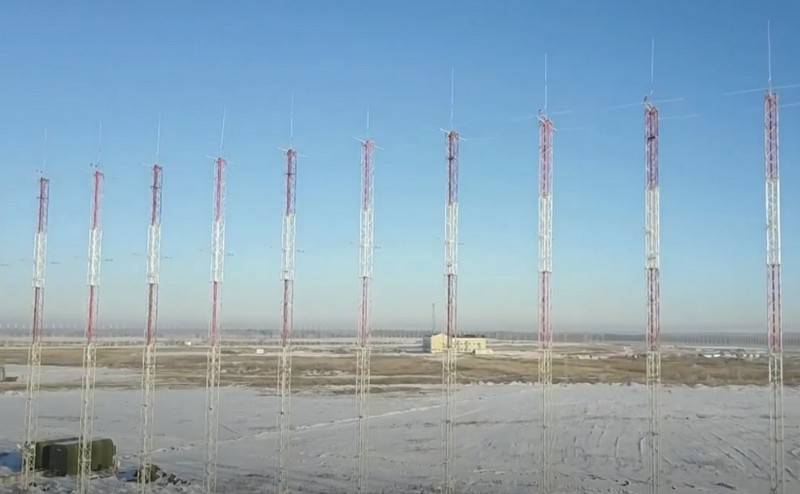 The second over-the-horizon "Container" radar, providing detection of air targets thousands of kilometers from the Russian borders, will be put into operation in the Far East and will close the eastern strategic direction. Reported by RIA
News
citing a source in the military-industrial complex
The second "Container" will take over on experimental combat duty in 2024 to control the airspace in eastern Russia. The radar station will be located in the Amur Region; currently, construction work is underway at the technical site of the station. The completion of construction is scheduled for 2023, tests will take place in 2023-2024, and the radar will be put on experimental combat duty in 2024.
The main purpose of the second "Container" is to strengthen radar monitoring of the eastern strategic aerospace direction, including in connection with the increased activity
aviation
The United States, as well as to timely counter potential air threats such as cruise and hypersonic missiles
- quotes the news agency as saying the interlocutor.
According to him, the eastern strategic direction includes the Chukotka, Kamchatka and Sakhalin-Pacific air directions.
Currently, only one over-the-horizon 29B6 "Container" type radar is being built on alert. The receiving complex of the station is located in Mordovia near the settlement of Kovylkino, and the transmitter of the station is located in the Nizhny Novgorod region. The radar monitors the airspace over Europe to great depths, as well as parts of the Middle East, including Syria.
Radars are designed to detect all types of aerodynamic targets, including airplanes, cruise missiles, hypersonic aircraft and so on. "Container" is able to control flights of any air targets at a distance of about 3 thousand kilometers in the sector 240 degrees. A radar can simultaneously track over 5 of thousands of airborne objects of various types, including small ones.