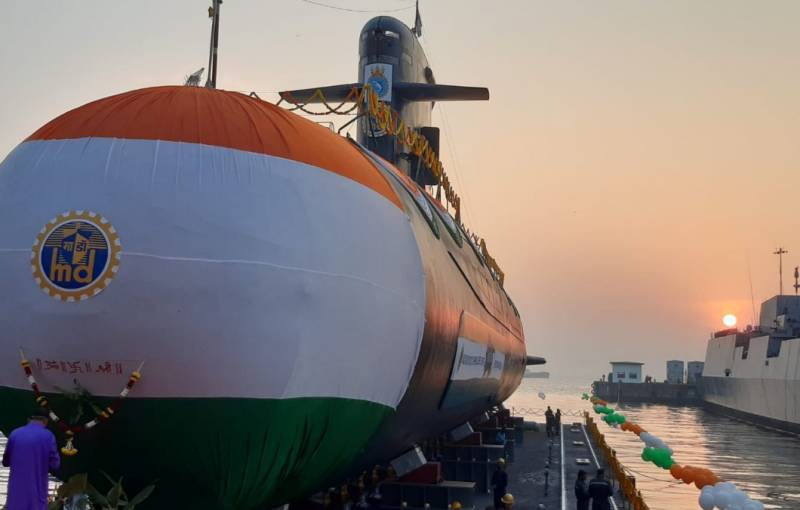 Underwater Development Program
fleet
The Indian Navy is guided by the experience of the Japanese and South Korean navies. As you know, in March 2020, the Japanese Maritime Self-Defense Forces were the first to introduce lithium-ion battery technology on their submarines, more precisely, on the Soryu-class JS Ouryo submarine. Lithium-ion batteries will be installed on the latest Soryu class submarines and on the promising Tiagei class submarines.
The Republic of Korea followed a similar path. The South Korean Navy will also equip its new submarines with lithium-ion batteries, and the experience should be encouraging for India, which is nevertheless a kind of counterpart to Japan and South Korea in the regional counter to the growing influence of China.
The Indian Navy recently issued a request for detailed information on lithium-ion batteries. The Navy headquarters expects to install similar batteries on all future submarines of the Indian submarine fleet.
According to experts, over the next decade, all modern submarines will switch to using lithium-ion batteries. The question of transferring submarines to such batteries is also puzzled in India. According to the spokesman for the Navy Anil Jai Singh, Indian submarines still do not have such installations, and this applies even to the latest Kalvari class submarines.
As a result, a way out was found in New Delhi. Indian officials have made frequent business visits to Argentina, Bolivia and Chile, taking an interest in the fields. These three Latin American countries are also known throughout the world as the "lithium triangle". In 2019, a consortium was formed by the Indian government that includes three state-owned companies: National Aluminum Company (NALCO), Hindustan Copper (HCL) and Mineral Exploration Corp Ltd. (MECL). He must deal with the direct implementation of the Indian "lithium project".
As you can see, the introduction of new technologies into the practice of Indian shipbuilding is carried out at a rapid pace, and at the government level, the solution of this problem is considered a priority, since the country's confrontation with China is growing. Moreover, the confrontation will undoubtedly unfold in the waters of the Indian Ocean.