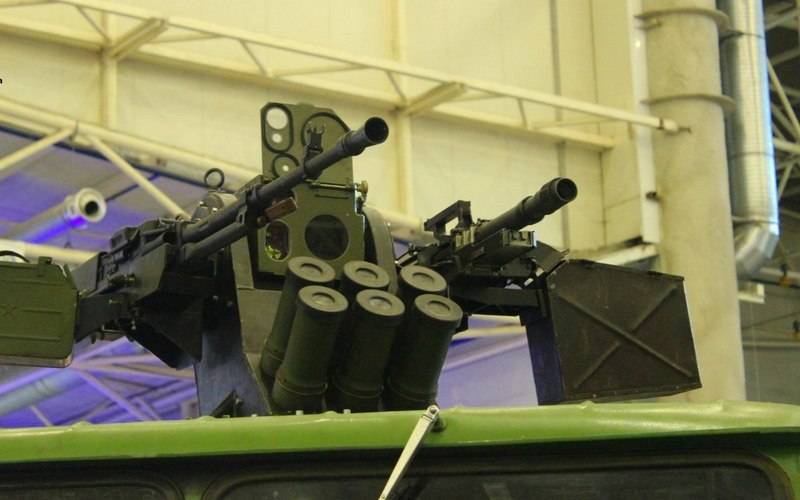 Ukrainian newest remote-controlled lightweight combat module MBP "Cyborg" will not go into production, the company "Ukroboronexport" terminated the contract for its revision and production with the Kiev plant "Kuznitsa na Rybalskiy".
In 2014, Ukroboronexport signed a contract with Kuznitsa na Rybalskiy (Leninskaya Kuznitsa) for the revision of the working design and operational documentation, as well as for the manufacture of the product (Lightweight Combat Module based on the UAG-40 automatic grenade launcher) according to the tactical and technical characteristics. The work was supposed to be completed by October 31, 2014, but for unknown reasons, it dragged on until 2020, as a result of which the contract was terminated.
The remotely controlled weapon station itself was manufactured and was even demonstrated more than once at various exhibitions, receiving rave reviews from the local press and was even shown at the parade in honor of the Independence Day of Ukraine in 2018, as the newest modern SAM, which will soon go into service with the Armed Forces of Ukraine ...
For the first time, a new combat module OBM (lightweight combat module) for light armored vehicles was presented in the inset "
Weapon
and security-2014. "It was stated that the DUM can be installed on armored vehicles, armored personnel carriers, boats and is designed to destroy lightly armored targets, firing points, enemy manpower and fire at air targets.
It is known that in 2017, based on the results of tests, it was decided to refine it.
The armament includes a 12,7 mm machine gun and a 40 mm UAG-40 grenade launcher. BM weight - 280 kg.