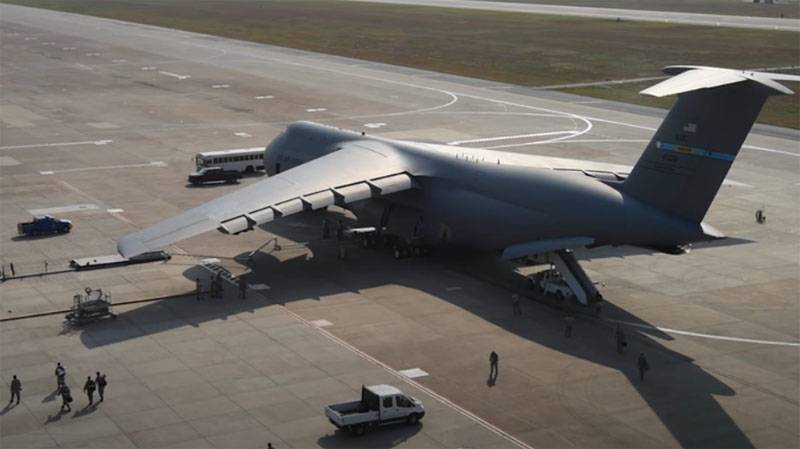 On the eve it became known that the United States imposed sanctions against Turkey for the deployment and testing of the S-400 anti-aircraft missile system acquired from Russia. Recall that the Turkish Armed Forces tested the S-400 with the implementation of test firing in the area of ​​the Black Sea Sinop.
The United States declared that Turkey's actions were "unacceptable" and introduced a package of sanctions restrictions, including restrictions on the supply of arms and goods for the military-technical industry to Turkey. Recall that earlier Canada imposed an embargo on the supply of military hardware components to Turkey, which led to problems with the creation of the Bayraktar UAV.
After the imposed sanctions, the press writes that in Ankara "they started talking about a possible response to the United States." In particular, the Ahval news service publishes material stating that the Turkish authorities may deprive the American Air Force of the possibility of using the Incirlik airbase.
Journalist Zuifikar (Zulfikar) Dogan writes that "the relationship between Ankara and Washington is entering an unpleasant phase." According to him, Ankara "uses a familiar threat to the United States - with the Incirlik airbase, which is used by the American military."
The Turkish authorities started talking about the possible deprivation of the United States of the right to use this air base in response to sanctions
Recall that in addition to restrictions on the supply of weapons and military-technical products, the United States imposed sanctions against Ismail Demir, who heads the Turkish Defense Industry Directorate. It was he who arrived in Ukraine the day before, where he signed an agreement on the construction of corvettes and attack UAVs. Also, Washington has blocked for Turkey the possibility of obtaining loans from international financial institutions, which (loans) could be used for military and military-technical purposes. Among other things, the United States has frozen the visas and assets of employees of the Directorate of Defense Industry and the Directorate itself.
Turkey claims that the authorities may require the United States to remove tactical nuclear weapons from Incirlik.
weapon
... However, it is added that Ankara can take such a step after the inauguration of US President Joe Biden, if his administration does not lift the sanctions imposed by the Donald Trump administration.
In such a situation, Biden gets a complicated "legacy" here too. If the sanctions are not lifted, then Incirlik can be lost. If canceled, it will become an argument for other countries wishing to buy Russian weapons and intimidated by the American CAATSA sanctions package.