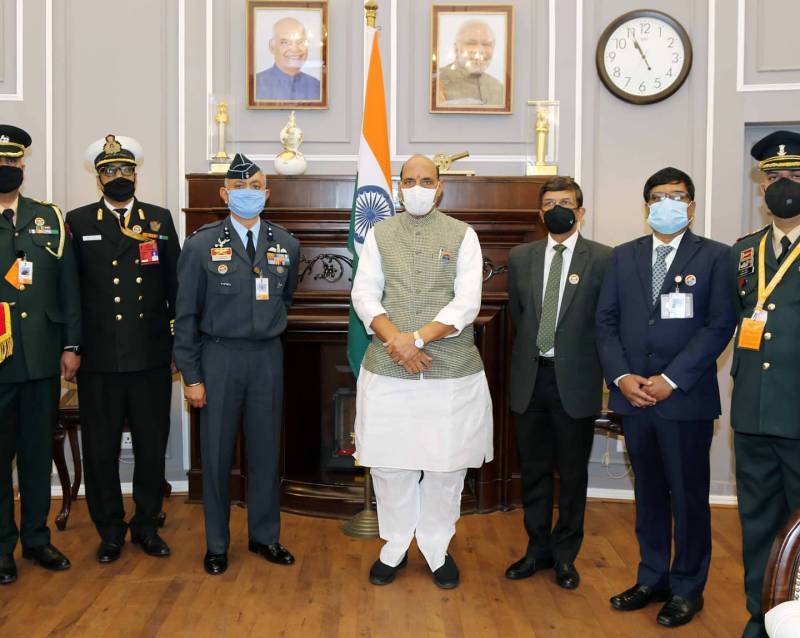 China is commenting on the statement by Indian Defense Minister Rajnat Singh about the famous clash between Indian and Chinese border guards in Ladakh.
Recall that this clash with the use of force took place in the border (disputed) region. Then sticks, stones, pointed metal rods were used. Several servicemen were killed and many were injured.
The Minister of Defense of India, commenting on the events and situation in Ladakh, said that "in
stories
nations often have moments when they need to stand up for themselves and show that a nation can fight anyone. "
Rajnat Singh:
Our troops in East Ladakh fought the Chinese army with the greatest courage and amazing resilience, and this forced the Chinese to retreat.
Singh also called China's actions "unprovoked aggression" and added that "the future of the Indo-Pacific region is becoming increasingly uncertain."
Singh:
But India is far ahead of China when it comes to ideas and soft power.
After that, the Indian Defense Minister said that Buddhism is one of the factors of such "soft power" on the Indian side.
Commenting on these statements by the Indian minister, the PRC notes that "for India, as a nuclear power, it is strange to talk about the" greatest courage "of soldiers when they use sticks and stones." The statements of the Indian Minister of Defense in China were called "unworthy" and noted that in connection with such rhetoric, New Delhi would be more difficult to negotiate in the future.